scale bar = 1cm.
Wild Sage - introduced (*Salvia verbenaca)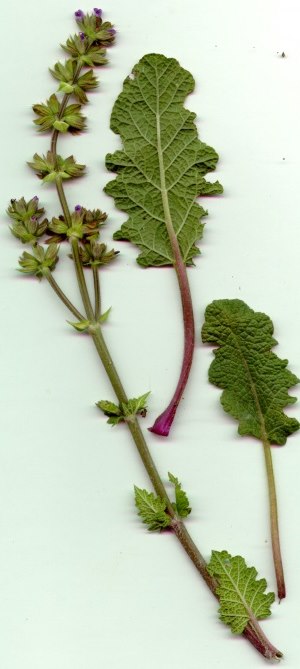 Family: Lamiaceae (Mint family).
Native of Europe and Asia.
Other names: Wild English Clary.
Occurrence: A widespread environmental weed on the northern grasslands, and occasionally in built up areas. It is a common roadside weed.
Recognise:
the edges of the leaves are wavy
it usually grows to about 30 cm high
the stems are squared in cross section
the blue flowers are clustered at the ends of the stems
the whole plant is aromatic.
Wild Sage may be a pasture weed. It is not readily eaten by stock.
Photos: Wild Sage. Kennedy St, Castlemaine.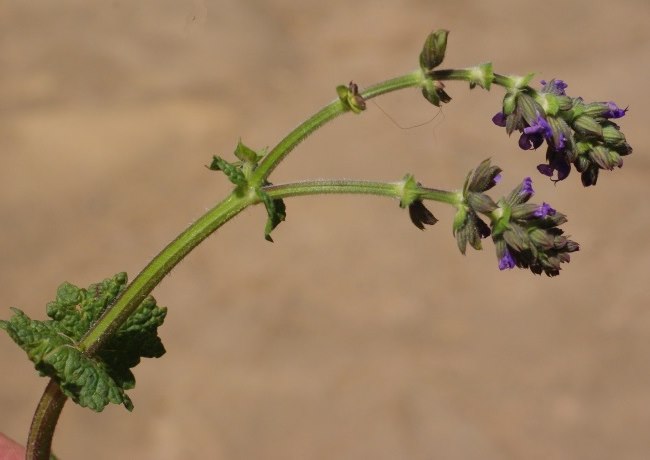 ---