Plants of the Castlemaine District
Pampas Lily-of-the-valley - introduced (*Salpichroa origanifolia)
Family: Solanaceae (Potato, tomato family).
Native to South America.
Occurrence: Uncommon.
Recognise:
it is a climber
the older stems are square in cross-section
the leaves are alterately arranged, but two leaves (of different size) may rise from the one node
the leaves are more or less oval or wedge shaped
the flowers are small white bells.
It is a noxious weed and is listed as Regionally Restricted in central Victoria.
Pressed specimen mounted on an A4 sheet. Triangle Road, Metcalfe.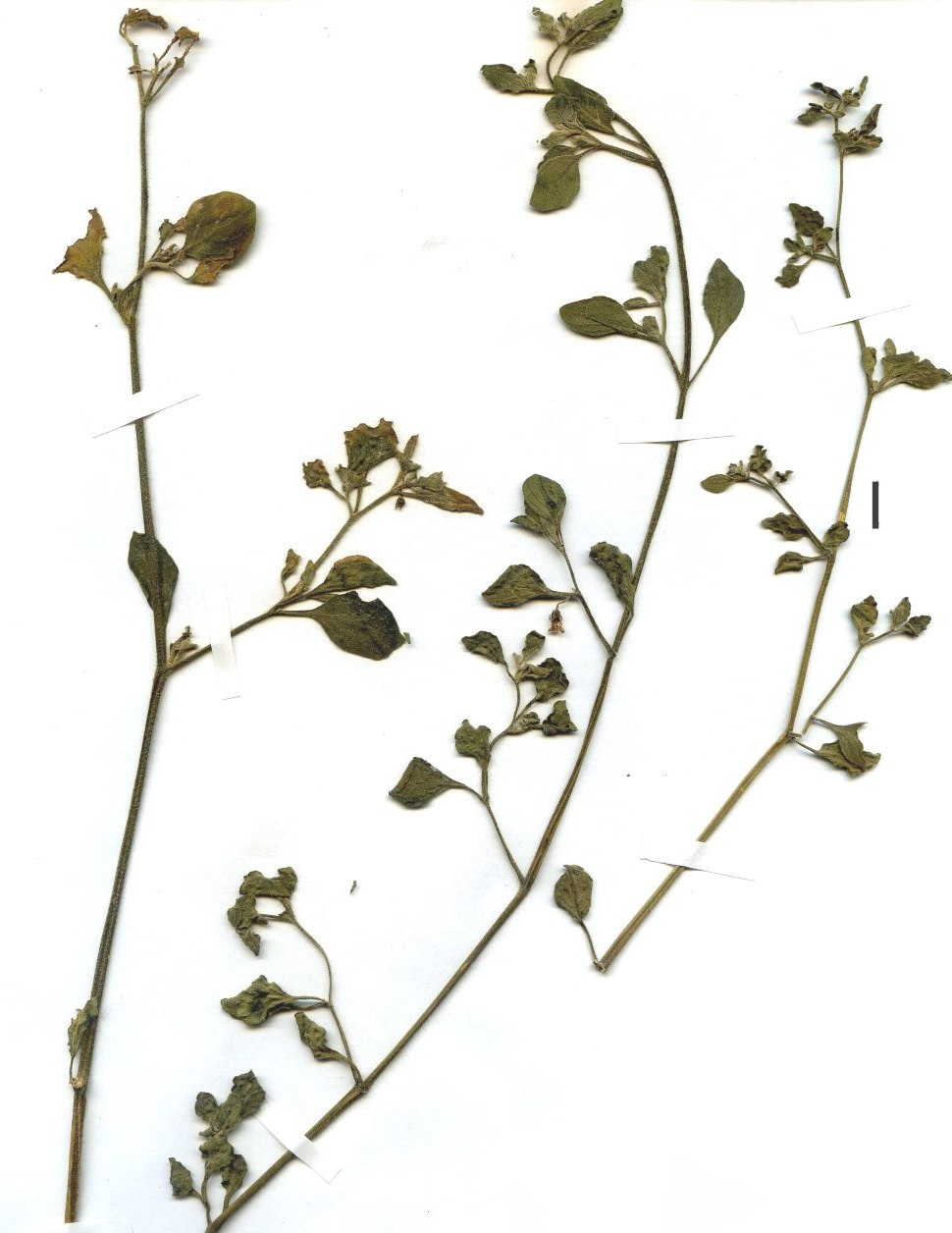 ---