scale bar = 1cm.
Clustered Dock - introduced (*Rumex conglomeratus)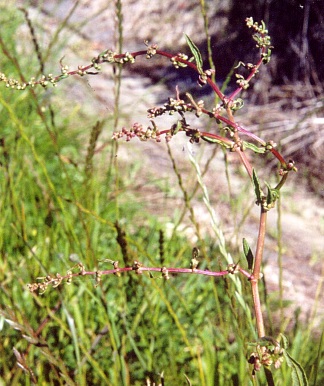 Family: Polygonaceae (Dock and Persicaria family).
Native of Europe and south-west Asia.
Occurrence: Widespread. It has a preference for ditches and seasonally wet places. It is an environmental weed.
Identification:
it is moderately branched with scattered leaves on the stems
the leaves reduce in size up the stems
the upper portion of the stems is usually leafless
the flowers are in clusters
there is a raised swelling at the base of each fruit; the swelling takes up about half of the length of the fruit
the fruit are rounded at the base and do not have teeth.
Clustered Dock is suspected of causing oxalate poisoning in stock, and is a noxious weed in parts of Western Australia.
Similar species: The very common Curled Dock also has rounded fruit with a raised swelling. It is a more robust plant, with denser clusters of flowers, and has larger leaves.
Photo 1: Clustered dock. Barkers Creek. 2: Flower clusters. The fruit are rounded. 3: Basal leaves.
4,5: Clustered Dock. Forest Creek.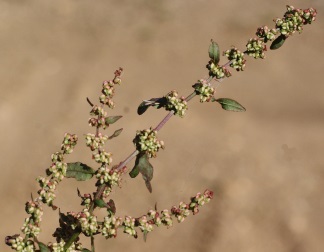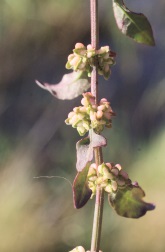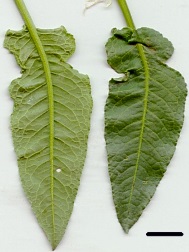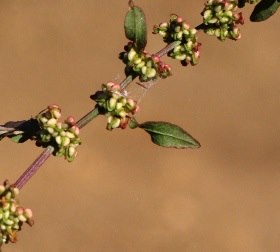 ---