scale bar = 1cm.
White Marianth - native (Rhytidosporum procumbens)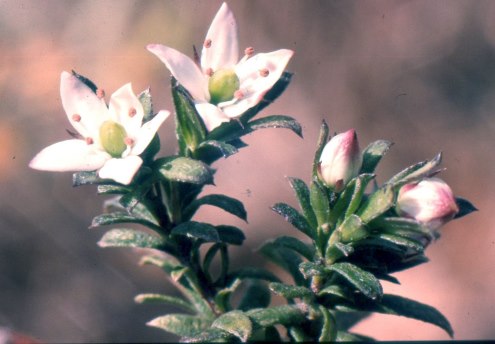 Family: Pittosporaceae (Pittosporum family).
Native.
Occurrence: Widespread and common.
Identification:
it is a small sprawling plant
the leaves are more or less oblong in shape, tapering to a sharp point
the white flowers have 5 petals
White Marianth can readily be overlooked when not in flower.
White Marianth was formerly known as Marianthus procumbens, hence the common name.
Photo 1: White Marianth. Castlemaine. 2: Elphinstone. 3: Kaweka.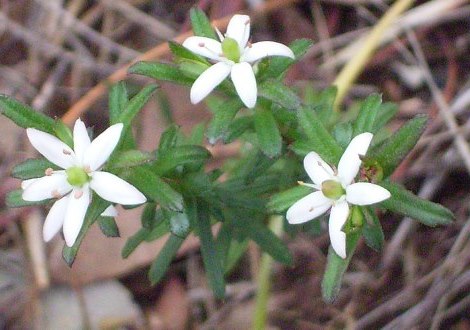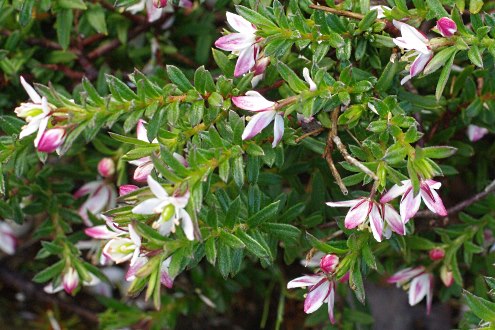 ---