scale bar = 1cm.
Smooth Sunray - native (Rhodanthe laevis)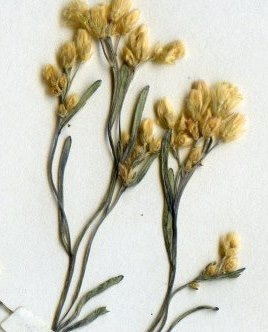 Family: Asteraceae (Daisy family).
Native.
Occurrence: Scattered.
Identification:
it is a small branched plant typically about 10cm high
the floral bracts are papery and semi-transparent
the flowers are concealed by the bracts
it is hairless (and hence the name "Smooth Sunray").
Portion of Smooth Sunray. Kamarooka.

---