scale bar = 1cm.
Weld - introduced (*Reseda luteola)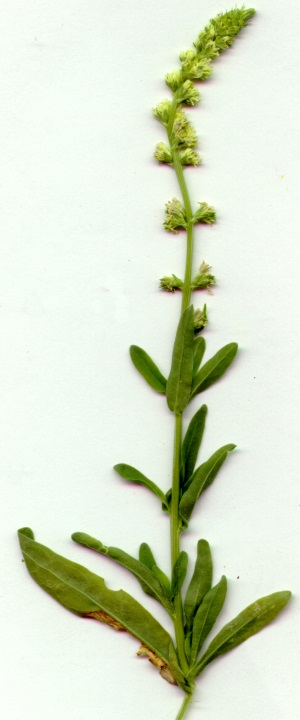 Other names: Wild Mignonette.
Family: Resedaceae ( Mignonette family).
Native of the Mediterranean region.
Occurrence: A weed of waste places, roadsides etc.
Identification:
it has a tall, erect habit
the flowers are small and have white petals
the flowers and fruit are stalkless along the long erect flower stalk
the stems grow from a basal rosette of leaves
the leaves are 5-10 cm long and tapered at both ends, and are towards the base of the plant.
Weld is a proclaimed noxious weed and is listed as Regionally Restricted in central Victoria.
.
Weld is increasing in abundance in the Castlemaine district.
Weld has been used to produce dyes for cotton and wool.
Photos 1: Portion of a juvenile plant.
2, 3: Weld in a revegtation area. Forest Creek.
4: In flower.
5, 6, 7: The plant may be sparsely or much branched. Castlemaine.
8: Weld beside the Loddon River. Guildford.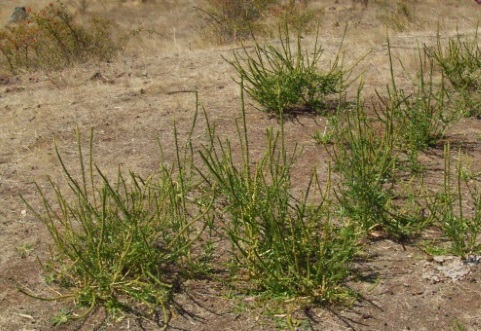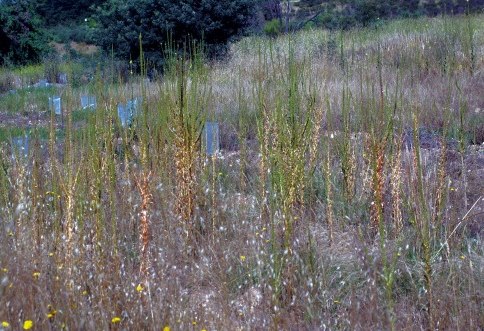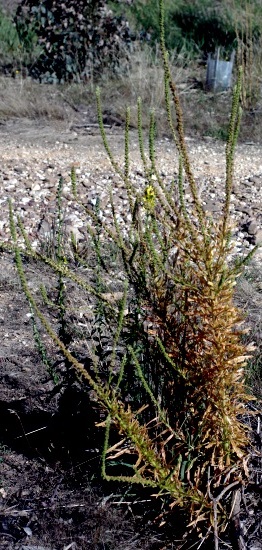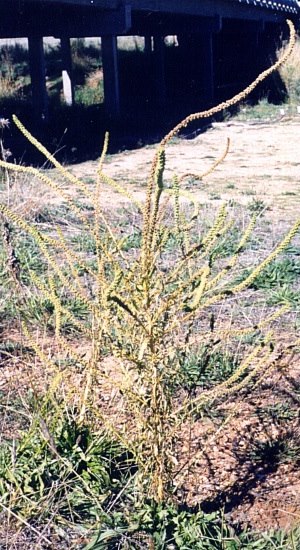 ---