scale bar = 1cm.
Celery Buttercup - introduced (*Ranunculus sceleratus)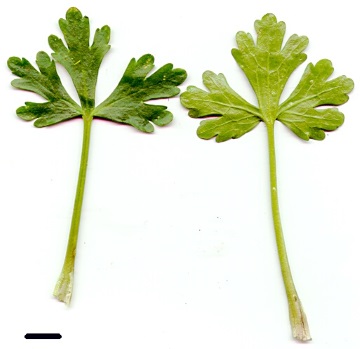 Family: Ranunculaceae (Buttercup family).
Native of Europe.
Occurrence: Occasional record for Castlemaine e.g. Botanic Gardens beside Barkers Creek. It is more common in the Murray Valley, where it grows in shallow lakes and depressions.
Identification:
the leaves deeply lobed or divided into three leaflets
the lower leaves are on long stalks
the flowers have five bright yellow petals
the fruit are almost cylindrical with a domed apex.
The domed fruits and the erect habit (like a celery) make this a distinctive buttercup.
Photos: 1: Leaves. 2: Dried specimen. Diamond Gully, Castlemaine. 3, 4: Celery Buttercup. Tatura wetland. The cylindrical, domed fruits are distinctive.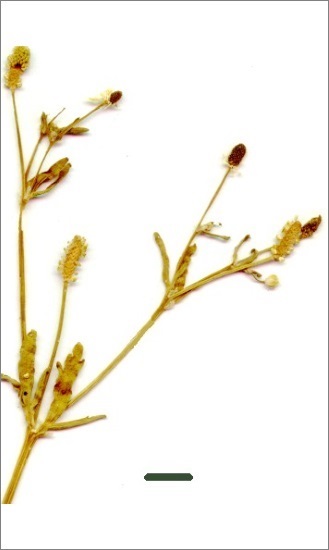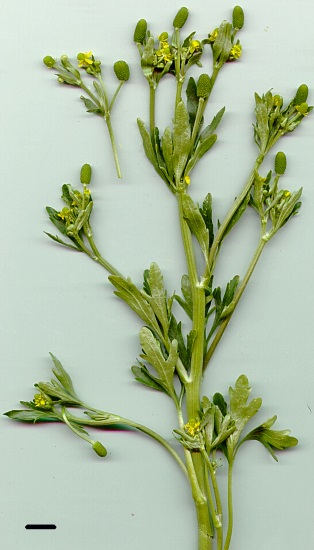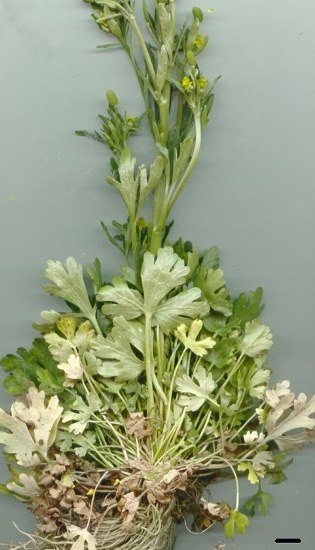 ---