scale bar = 1cm.
Creeping Buttercup - introduced (*Ranunculus repens)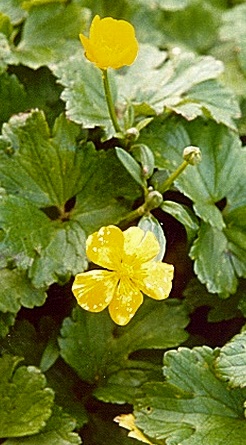 Family: Ranunculaceae (Buttercup family).
Native of Eurasia.
Occurrence: Weed of damp areas. It is absent from drier bushland. It is an environmental weed.
Identification:
it is a perennial
the glossy yellow flowers have five petals
the leaves are divided into three leaflets; the leaflets are further toothed or lobed
the leaf stalk is long (up to 30 cm)
it has creeping stems.
Similar species: There are native and introduced buttercups. Creeping Buttercup can be distinguished by its creeping habit, its preference for damp areas, the trifoliate leaves and the large yellow flowers.
Photos 1, 2: Creeping Buttercup. It may cover large areas, and exclude other vegetation. Lake Pertobe.
3: Creeping Buttercup beside Gardiners Creek. Laburnum.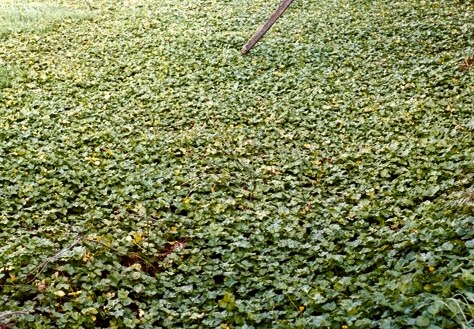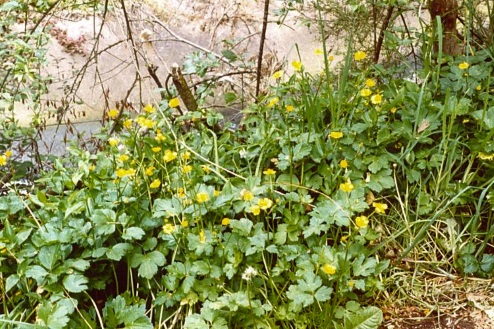 ---