scale bar = 1cm.
Thick-fruit Buttercup - native (Ranunculus pachycarpus)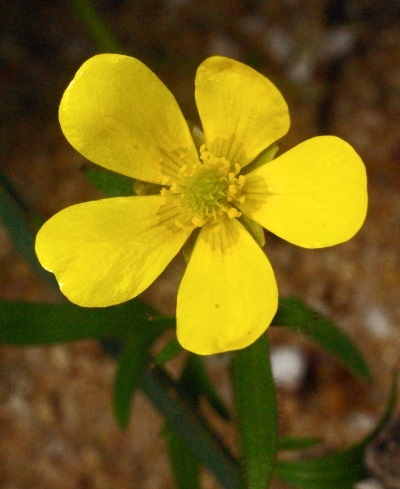 Family: Ranunculaceae (Buttercup family).
Native of SE Australia. In Victoria, it grows north of the Dividing Range.
Occurrence: Uncommon.
Identification:
it is a tufted plant (not spreading or creeping)
the glossy yellow flowers have five petals on stalks longer than the leaves
the leaves are divided into three leaflets, the leaflets are further toothed or lobed
the leaf stalk has spreading hairs at the base and hairs pressed against the stalk near the flower
the fruit segments are plump.
The tufted habit, the plump fruit segments and the spreading hairs at the base of the flower stalk help distinguish this buttercup.
Photos: Thick Fruit Buttercup. Garden specimens.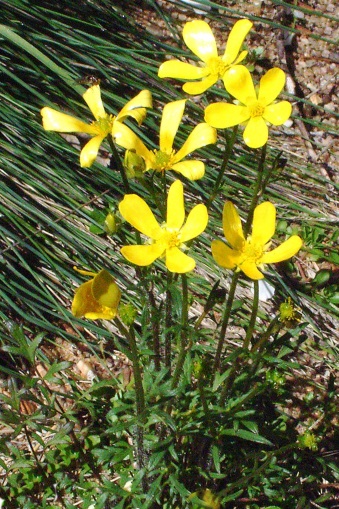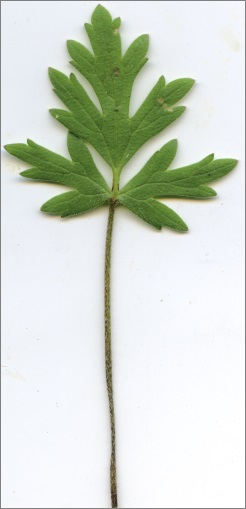 ---