Plants of the Castlemaine District
Matted Bush-pea - native (Pultenaea pedunculata)
Family: Fabaceae (Pea family).
Native of Australia.
This is a widespread and abundant bush pea. Mats of this bush pea may cover extensive areas of ground.
Identification:
it is a prostrate mat-forming plant
the small leaves taper to a sharp point
the flowers are on long slender stalks ising from the leaf bases.
Name: pedunculata: stalked, referring to the flowers.
Photos 1: Carpet of Matted Bush-pea. Wewak Track, Porcupine Ridge. 2: Carpet. Wewak Track.
3: Seedlings are densely hairy. 4: Close-up of flower. Both: Castlemaine Botanic Gardens.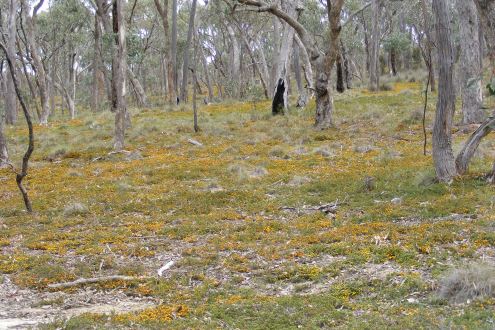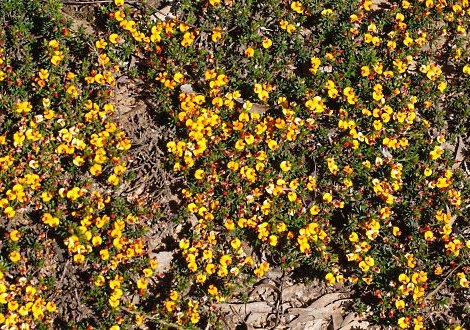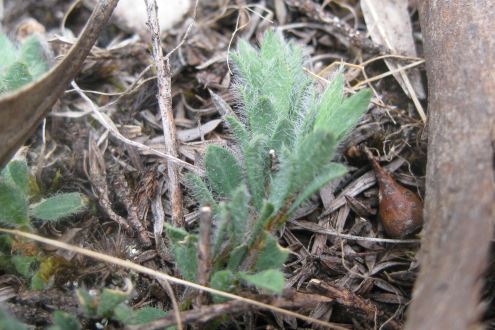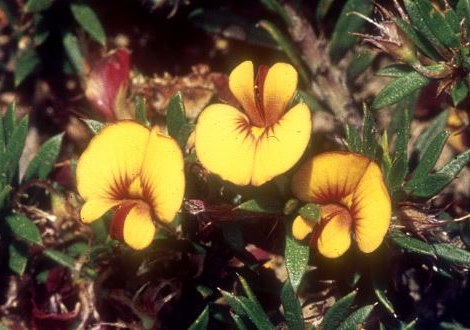 ---