Plants of the Castlemaine District
Twiggy Bush-pea - native (Pultenaea largiflorens)
Family: Fabaceae (Pea family).
Native of Australia.
Twiggy Bush-pea is the commonest and most widespread of the local bush peas. It flowers later than most of the other egg and bacons, coming into flower in late spring or early summer. It is common in heathy dry forests and in box ironbark forests.
Identify by:
the small leaves curve inwards and the tips curve backwards
the leaves taper towards the base
the leaves are a greyish-green colour.
A form in Muckleford and near the Gowar School is lower growing, has greener leaves, and flowers in mid-spring.
Name: largiflorens: many-flowered.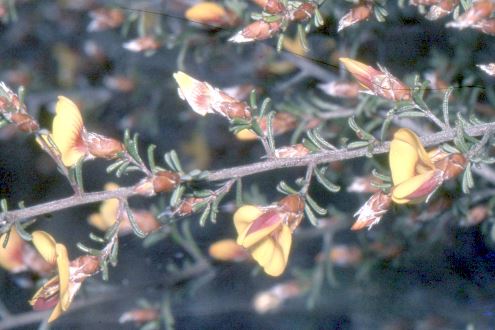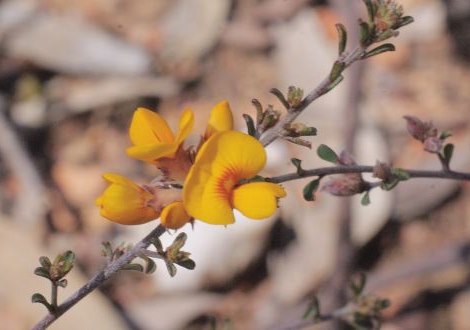 Photos: 1, 2: The typical form of Twiggy Bush-pea. Castlemaine.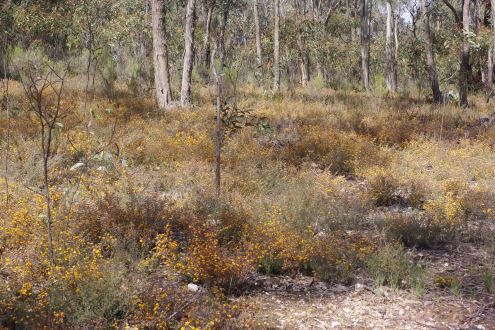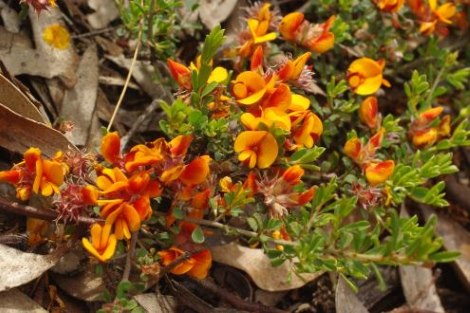 3: Patch of the variant form. Pullens Road near the Sth German Track. 4: Variant form. Gowar School.


---