Plants of the Castlemaine District
Dwarf Bush-pea - native (Pultenaea humilis)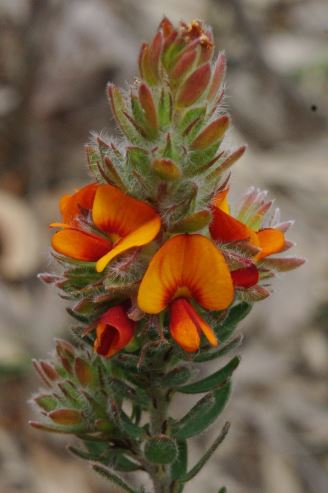 Family: Fabaceae (Pea family).
Native of Australia.
Dwarf Bush-pea is abundant along parts of Fryers Ridge Road. It is a small shrub with crowded greyish leaves. From above the leaves appear to be a rosette at the tip of the branches.
Identify by:
the height (to about 30cm)
the greyish hairy leaves which are slightly curved upwards
the flowers are in leafy clusters towards the ends of the branches.
Name: humilis: low, small.
Photos: Fryers Ridge.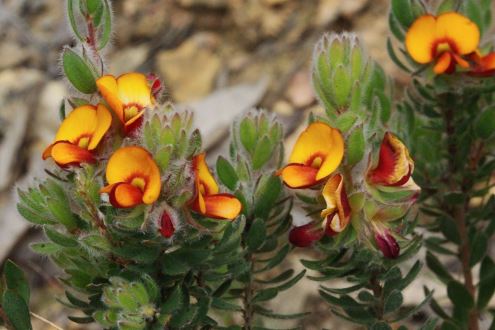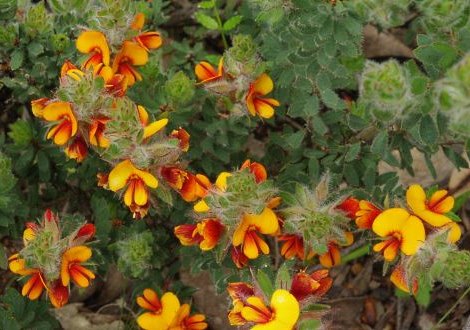 ---