Plants of the Castlemaine District
Large-leaf Bush-pea - native (Pultenaea daphnoides)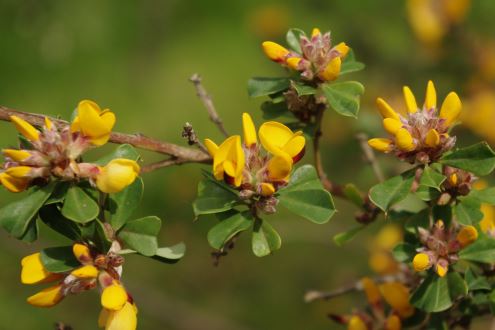 Family: Fabaceae (Pea family).
Native of Australia.
Large-leaf Bush-pea is a medium to large shrub. It grows in higher rainfall areas, e.g. near Daylesford and Hepburn.
Identify by:
the large (c2cm) leaves which are broadest at the tip
the central vein may extend to a small tip
the large flowers are stalkless and clustered at the ends of the branches.
It was some years ago, moderately common south of Castlemaine. Following years of reduced rainfall, it is now rare (or extinct) here.
Name: Richard Pulteney (1730-1801), an English botanist; daphnoides: Daphne like.
1: Lorne. 2: Anglesea. 3: Hepburn.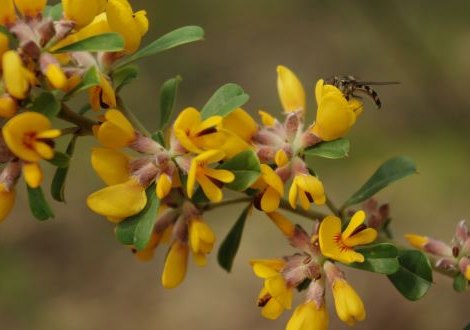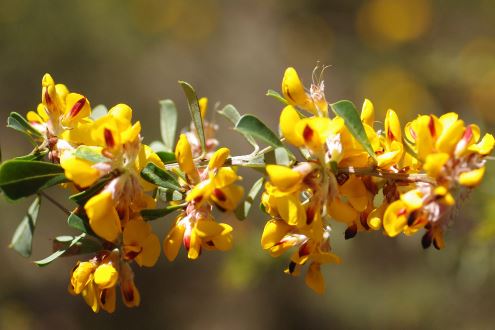 ---