Plants of the Castlemaine District
Sutton Grange Greenhood - native (Pterostylis sp. "Sutton Grange")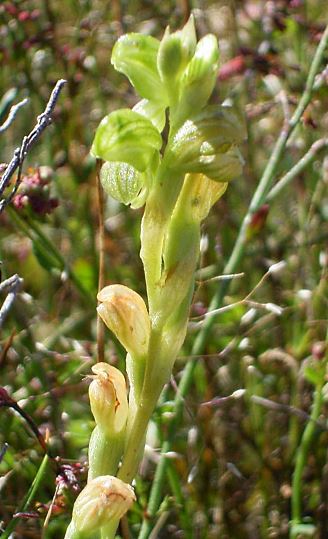 Family: Orchidaceae (Orchid family).
Native to Victoria.
Recognise:
its has numerous small flowers along a crowded stalk
the lateral sepals do not exceed the flower body.
It is a rare orchid known from populations at Sutton Grange and Nuggetty (Maldon). It has yet to be formally named and described.
Photo: Nuggetty.

---