Plants of the Castlemaine District
Nodding Greenhood - native (Pterostylis nutans)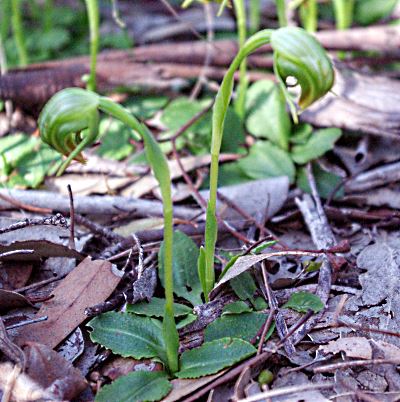 Family: Orchidaceae (Orchid family).
Native to eastern Australia and NZ.
Recognise:
it is a single-flowered large greenhood
the flowers are nodding.
It is a common distinctive orchid sometimes forming large colonies.
It is the emblem of the Castlemaine Field Naturalists Club.
Photo 1: Kaweka Conservation Reserve. 2, 3: Colonies of Nodding Greenhoods. Kaweka and Fryerstown.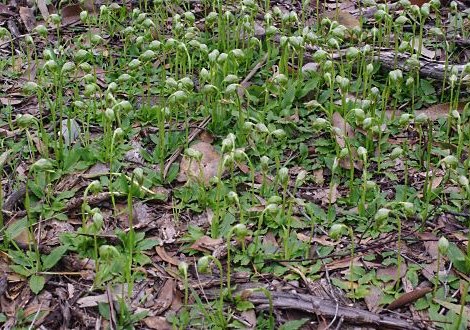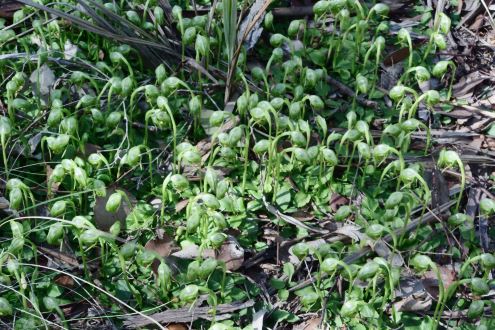 ---