Plants of the Castlemaine District
Dwarf Greenhood - native (Pterostylis nana)
Family: Orchidaceae (Orchid family).
Native to south-eastern Australia and NZ.
Recognise by
it is a small, usually single-flowered greenhood
the hood is upright, with the tip bending to a right-angle
the lateral sepals are upright, and end in fine points to about 2cm long.
It is common, sometimes forming large colonies.
.
Photo 1: Walmer Flora Reserve 2: Colony at Wattle Flat. 3: Eureka.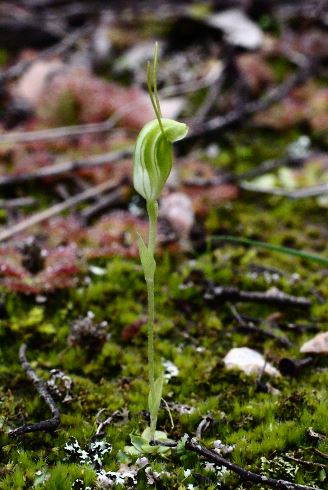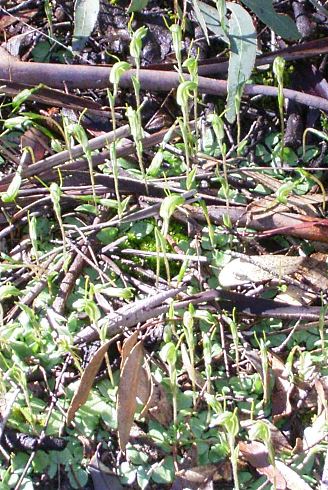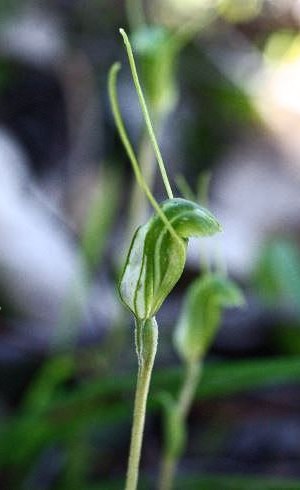 .
---