Plants of the Castlemaine District
Tall Greenhood -native (Pterostylis melagramma)
Family: Orchidaceae (Orchid family).
Native to eastern Australia.
Formerly known as Pterostylis longifolia.
Recognise by
it is many-flowered, with moderately large flowers
it is leafy, with slender, pointed leaves along the flower stalk
the tongue is brownish or brownish green, not emerald green.
It is a common and widespread orchid. It differs from the less common Emerald Greenhood in that Emerald Greenhood has an emerald-green tongue.
.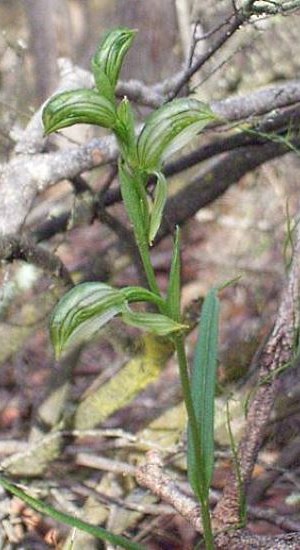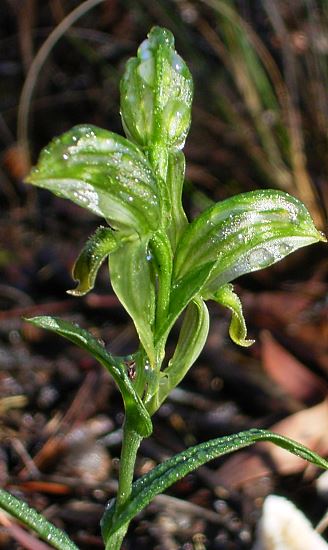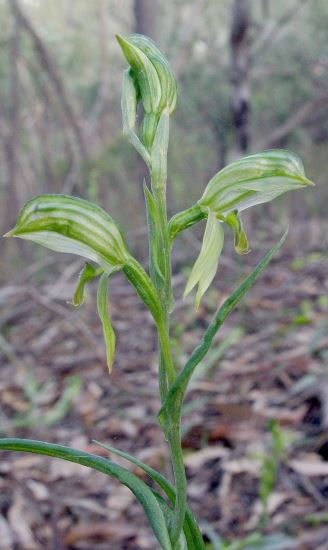 Photos all: Castlemaine district.

---