Plants of the Castlemaine District
Inland Red-tip Greenhood -native (Pterostylis sp. affin. parviflora)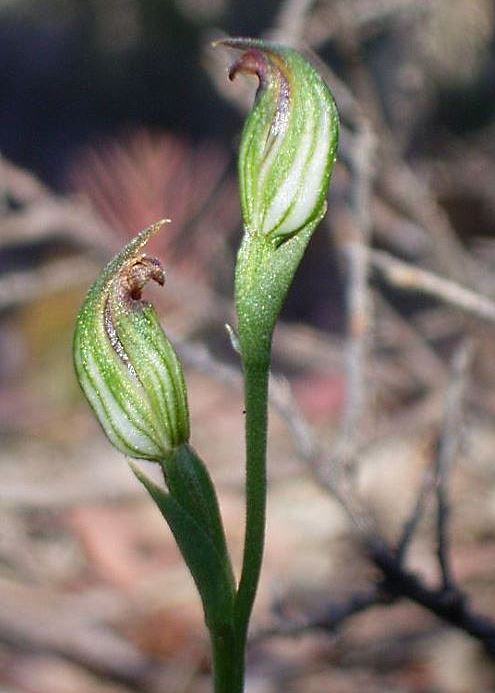 Family: Orchidaceae (Orchid family).
Native to Victoria.
Recognise:
it is a several-flowered greenhood with smallish flowers
the hood is held almost upright
the lateral sepals are very short, scarcely or not exeeding the rest of the flower
the upper part of the flower is reddish-brown.
It is moderately common.
.
This greenhood has not yet been formally described and named. The term sp. affin. is an abbreviation of species with affinity to.
Photo 1: Fryers Ridge. 2: Barfold.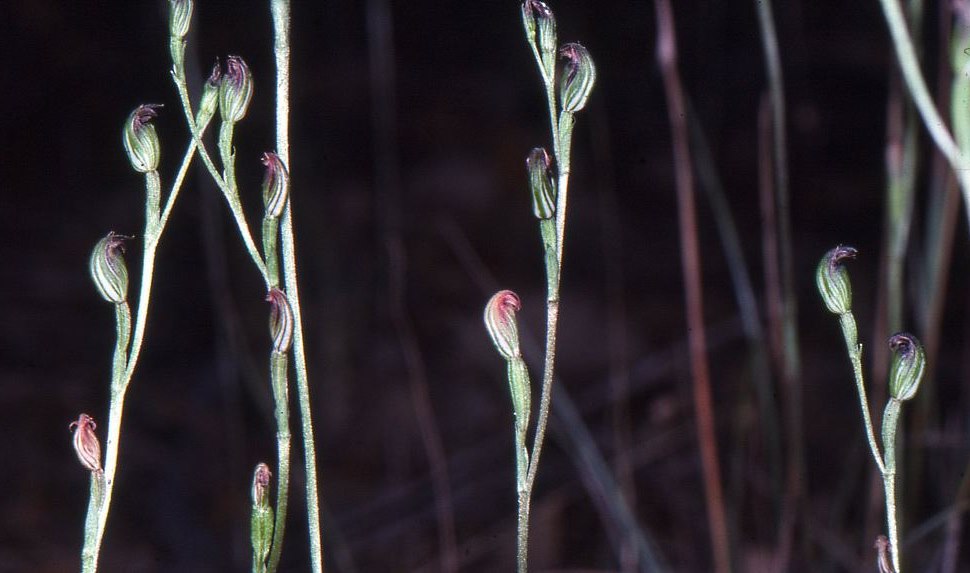 ---