scale bar = 1cm.
Common Purslane - introduced (*Portulaca oleracea)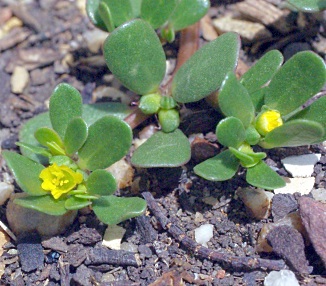 Other names: Pigweed, Munyeroo.
Family: Portulacaceae (Purslane family).
Cosmopolitan.
Occurrence: Pigweed is a common summer garden weed.
Identification:
it is a prostrate, summer-growing plant
it has succulent, fleshy stems and leaves
the succulent stems are often reddish brown
the flowers are yellow.
Pigweed has a world-wide distribution, including Australia. In Central Victoria it grows as a weed, particularly in well-watered summer gardens, and is treated in this publication as a weed.
It is killed by frosts.
Photos: Pigweed. The reddish succulent stems, the fleshy leaves and yellow flowers help identify this species. Castlemaine garden.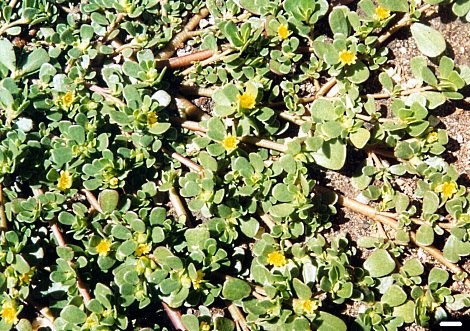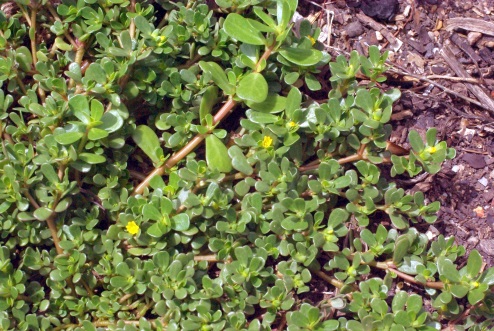 ---