scale bar = 1cm.
Four-leaved Allseed - introduced (*Polycarpon tetraphyllum)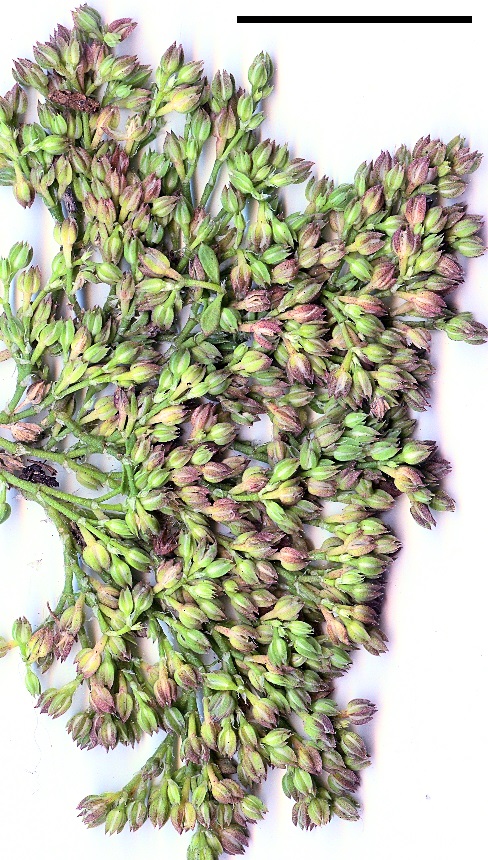 Family: Caryophyllaceae (Chickweed & Carnation family).
Native of Europe and the Mediterranean region.
Occurrence: Four-leaved Allseed is most often a weed of urban areas. It also grows in gardens and waste areas.
Identification: The common name is appropriate - the plant appears to be mostly seed, and the leaves appear to be in fours.
it is a small plant growing to about 5 cm high
the leaves are on slender stalks and are widest above the centre
the small white petals are smaller than the green sepals and are inconspicuous
it produces abundant seed.
Photos 1, 2: Four-leaved Allseed in flower. Castlemaine.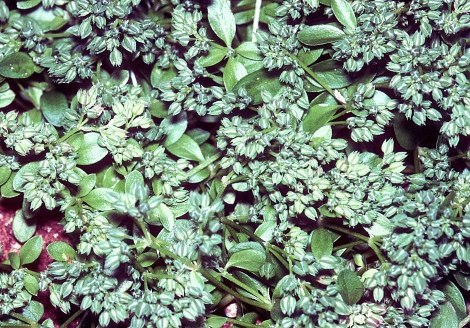 ---