Plants of the Castlemaine District
Trailing Podolobium - native (Podolobium procumbens)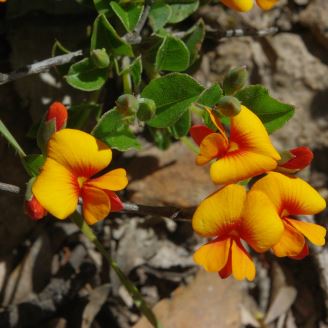 Family: Fabaceae (Pea family).
Native of Australia.
Trailing Podolobium is a low spreading plant that is moderately common south of Castlemaine e.g. Humboldt and Fryers Ridge.
Identification:
the oval green leaves have a distinct midrib on the lower surface
the leaves are usually folded along the mid rib
the showy apricot-coloured flowers open in late spring.
The flowers are in clusters growing from the leaf bases or at the tips of the branches.
podos: a foot; lobos: a pod, referring to the stalked pods; procumbens: spreading along the ground, but not as closely as prostrate.
Photos: Lauriston Bushland Reserve.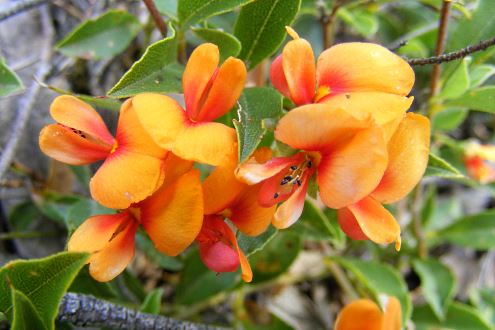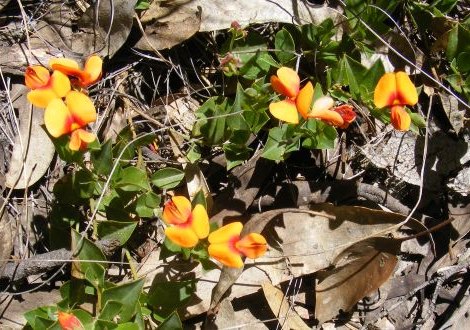 ---