Scale bar is 1cm
Rough Meadow-grass - introduced (*Poa trivialis)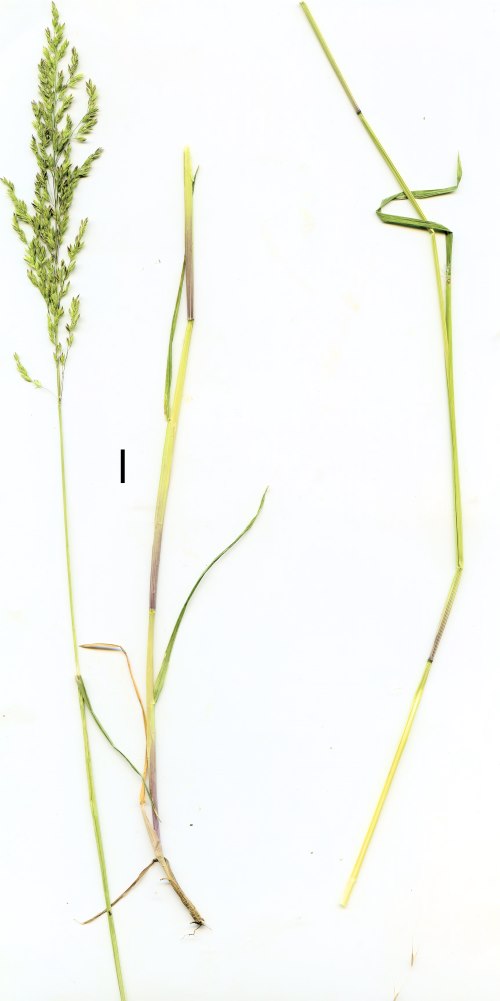 Native to Europe, North Africa and Asia. C3.
Family. Poaceae (Grass family).
Occurrence: Rare. Records for a weedy section of Cambells Creek (near the bridge to the cemetery) and beside Barkers Creek in the botanic gardens.
Identification:
it is an erect grass
the flower clusters, as in other poas, are rather small and awnless
the base of the lemmas have copious cobwebby hairs.
the ligule is conspicuous, over 1mm long and papery.
Poa: grass (Greek);
1,2: Rough Meadow-grass. Campbells Creek. 2013.
---