Scale bar is 1cm
Kentucky Blue-grass -introduced (*Poa pratensis)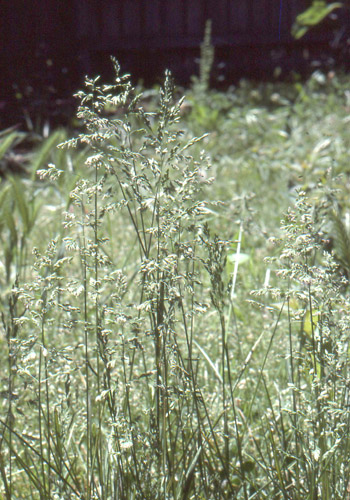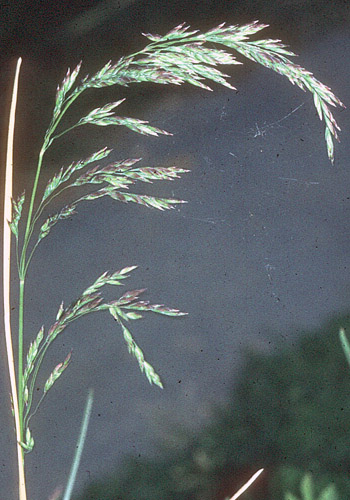 Native to Europe and Asia. Perennial. C3.
Family. Poaceae (Grass family).
Occurrence: Commonly planted as a lawn grass. It sometimes escapes, and may be found in disturbed areas.
Identification:
the flower cluster loosens with age
the glumes are about as long as the lemmas
the spikelets have 2-5 unawned lemmas which are hairy on the veins and margins
the lemmas are densely hairy at the base and the web (the cobwebby hairs towards the base of the lemmas) is also present
the leaves are flat or sometimes folded
the ligule is membranous and 1-3mm long.
It differs from native poas in the broader, green leaves; and from Annual Meadow-grass by its greater size, and from Bulbous Meadow-grass by the less erect flowering stalks and less ovoid flower clusters. It is a variable species. Some forms have bluish leaves.
Poa: Grass (Greek); pratensis: growing in meadows.
1,2: From an unmown lawn. Castlemaine.
---