Scale bar is 1cm
Annual Meadow-grass - introduced (*Poa annua)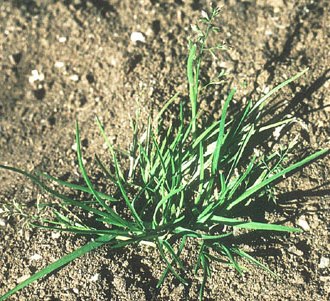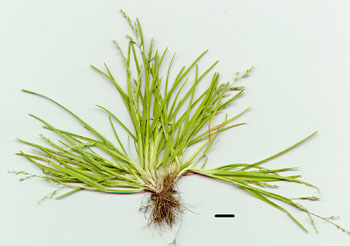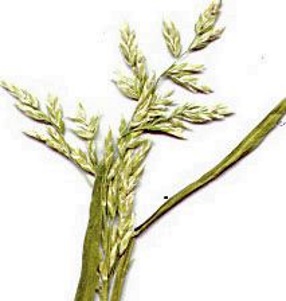 Native to Europe and Asia. Annual. C3.
Family. Poaceae (Grass family).
Occurrence: A common weed in gardens and disturbed ground. It grows strongly in winter.
Identification:
it is a low-growing annual with soft green leaves
the flower cluster loosens with age
the glumes are shorter than the lemmas
the spikelets have 6-10 lemmas
the lemmas are unawned, and hairy on the bottom part
the lemmas do not have cobwebby hairs
the leaves are flat or sometimes folded
the ligule is membranous and 1-5mm long.
Poa: grass (Greek); annua: annual.
1,2: Garden weeds. Castlemaine. 3: The spikelets are shortly stalked.
---