Plants of the Castlemaine District
Round-leaf Flat-pea - native (Platylobium rotundum)
Family: Fabaceae (Pea family).
Native of Australia.
A spreading plant that may cover many square metres. It is moderately common south of Castlemaine e.g. Fryers Ridge.
Identification:
it has a spreading prostrate habit
the leaves are large (2-3cm across) and round
the leaves are stalked and are not paired
it has largish egg and bacon flowers.
rotundum: almost circular.
VROTS: vulnerable.
This species was named and described in 2011, from a specimen growing along Swanky Gully Track in Humboldt.
Photos 1,2: Humboldt. 2: Regeneration after a bushfire.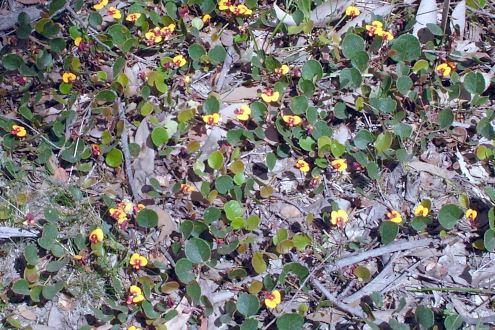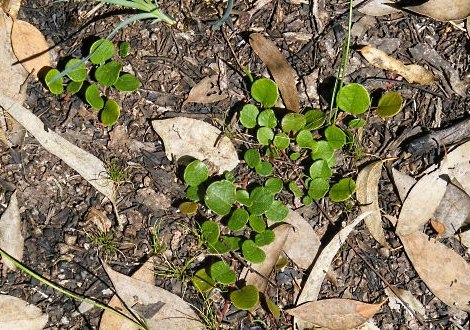 ---