Scale bar = 1cm
Rice Millet - introduced (*Piptatherum milleaceum)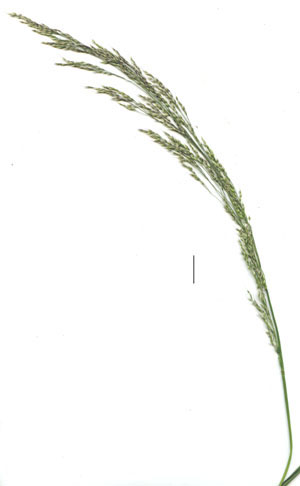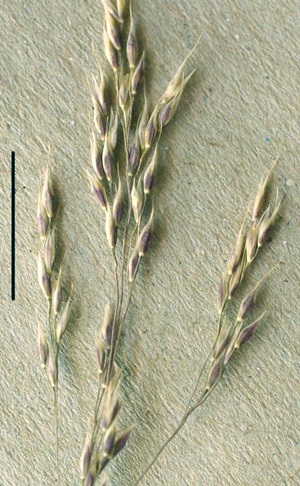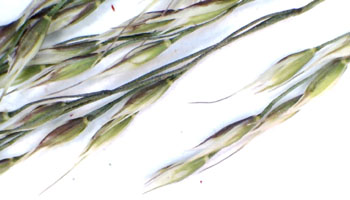 Native to the Mediterranean region. Perennial. C3.
Family. Poaceae (Grass family).
Identification:
the flower cluster is an open and sparse
the stalks are usually branched
the glumes have sharp-pointed tips and are longer than the lemmas
the single lemma is smooth and shining, with an awn from the summit, between two small (0.1mm) teeth
the awn is 3-4mm long and readily falls off
the leaves are flat or loosely rolled
the ligule is membranous, 0.5-1.5mm long.
It is a tall grass with an open flower cluster, often growing in weedy gardens.
The sparse flower cluster, the tall size and the thin lemma with a deciduous awn make this a distinctive grass.
It is an environmental weed.
pipto: to fall; anther: an awn, referring to the deciduous awn; milliaceus: millet-like.
Photos 1: The awns readily fall off. Castlemaine. 2: The spikelets have sharp-pointed glumes. 3: Freshly opened flower spray.
---