scale bar = 1cm.
Stone Pine - introduced (*Pinus pinea)
Family: Pinaceae (Pine family).
Native of the Mediterranean region and western Asia.
Occurrence: Widely planted. The only local record as a weed is for the west side of the Castlemaine Botanic Gardens, presumably growing from seed from Stone Pines planted in the eastern side of the gardens.
Identification:
it grows grows to a distinctive flat-topped tree
the needles are usually in pairs
the cones are oval to sub-spherical.
The umbrella shape of Stone Pines is distinctive.
It is widely culivated overseas for its seeds.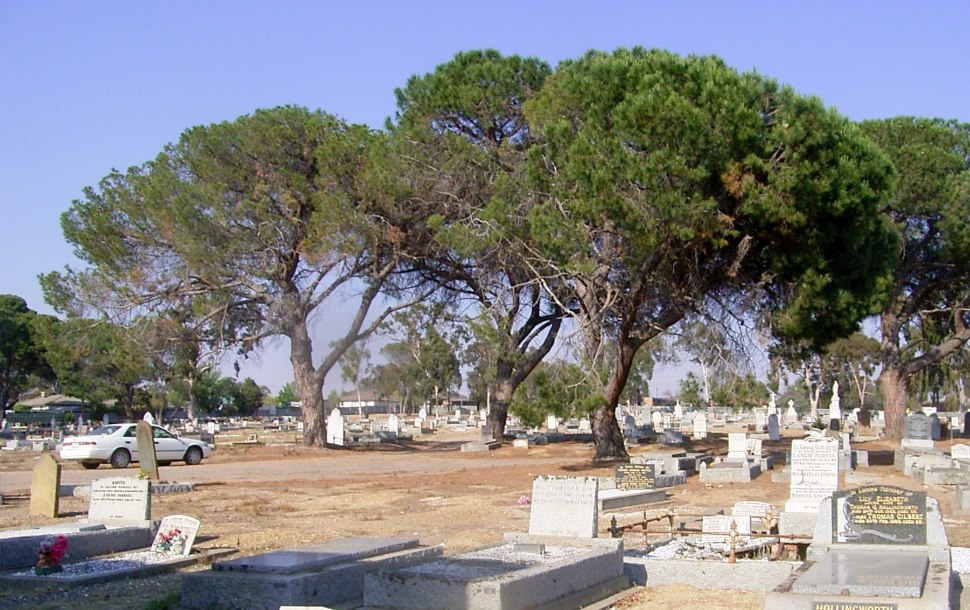 Photo: Group of Stone Pines. Kangaroo Flat Cemetery,

---