Plants of the Castlemaine District
Bendigo Wax - native (Philotheca verrucosa)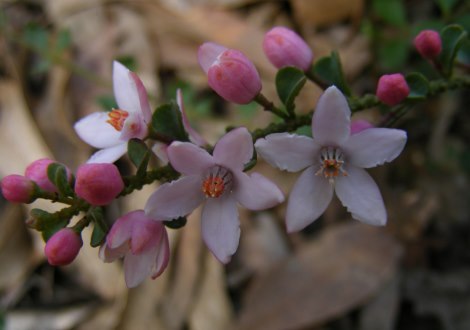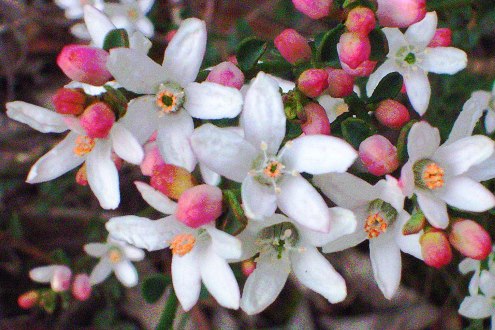 Family: Rutaceae .
Other names: Formerly Eriostemon verrucosus, Fairy Wax-flower.
Native.
Occurrence: Widespread and common throughout the Castlemaine forests.
Identification:
it is shrub
the leaves are thick, slightly warty and curved inwards, so that the tips appear to be slightly notched
the white flowers have five waxy petals
the buds are often pink.
Sometimes Double Wax appear. They are much prized by nurseries and seldom survive long in the wild state.
Name: verrucosa: warty.
Photos: 1: Kaweka Wildflower Reserve. 2: Fryers Ridge Road.
3: Fryers Ridge Road, south end. 4: Double Wax, Kaweka, where planted.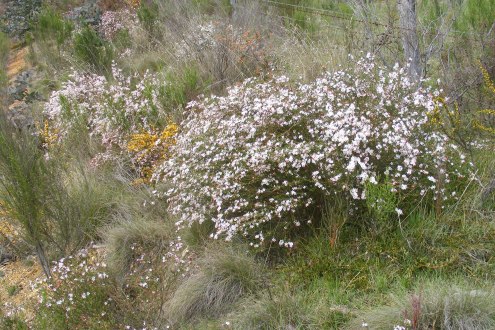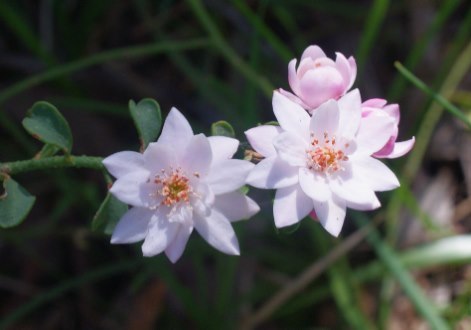 ---