Plants of the Castlemaine District
Bluebeard Orchid (Pheladenia deformis)
Family: Orchidaceae (Orchid family).
Native to southern Australia.
Rare near Castlemaine, with records from Kalimna (where now apparently extinct) and near The Monk. It is fairly common at Kooyoora.
Identification:
it s flower is larger than those of Blue Caladenia
the labellum is shortly bearded.
It was formerly included in Caladenia as
Caladenia deformis
.
Photo: Kooyoora.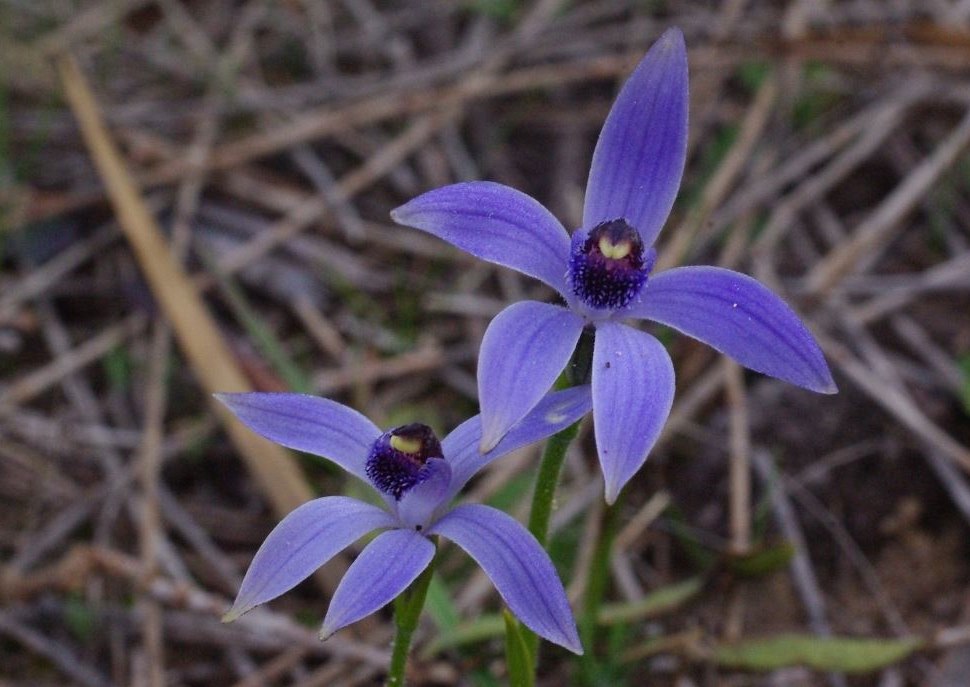 ---