scale bar = 1cm.
Velvet Pink - introduced (*Petrorhagia dubia)

Other names: Formerly known as Petrorhagia velutina.
Family: Caryophyllaceae (Chickweed & Carnation family).
Native of Europe and the Mediterranean region.
Occurrence: A common weed of woodlands and grasslands.
Identification:
it is an erect annual plant to about half a metre high
the pink flowers are at the ends of the branches and resemble tiny carnations
the flowers are surrounded by light-brown papery leaves (bracts)
there are glandular hairs on the stems.
It is an environmental weed.
Photos 1: Velvet Pink. Mt Alexander. 2,3: Castlemaine.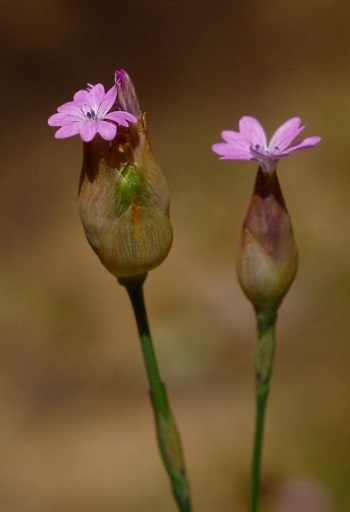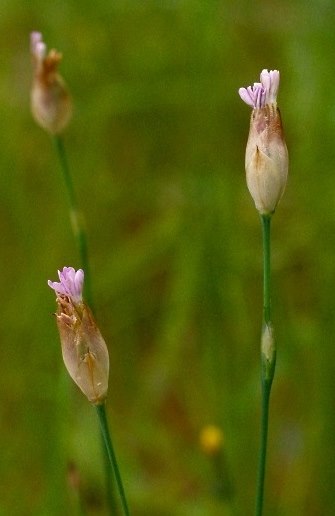 ---