scale bar = 1cm.
Large-flowered Wood-sorrel - introduced (*Oxalis purpurea)
Family: Oxalidaceae (Wood-sorrel family).
Native of South Africa.
Occurrence: Widespread. It is found in a wide range of habitats, including native vegetation, and may be locally abundant, particularly near or in cemeteries.
Identification: The leaves and flowers are much larger than other wood sorrels.
the flowers are large and usually red
the leaves are clover-like (with three almost round leaflets)
the flower stalks are short, so that the flowers are held above the leaves
the leaves arise from the base of the plant.
It is a perennial. It can spread from underground stems, and from bulbs.
Photos 1, 2 The throat is often yellow. Maldon Historic Area. 3: White and red flowered forms. Maldon Cemetery.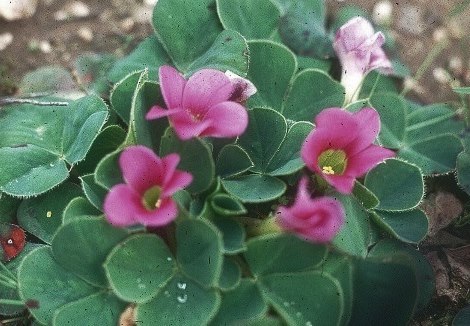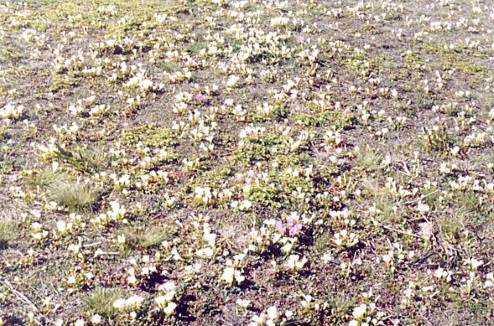 ---