scale bar = 1cm.
Common Olive - introduced (*Olea europaea)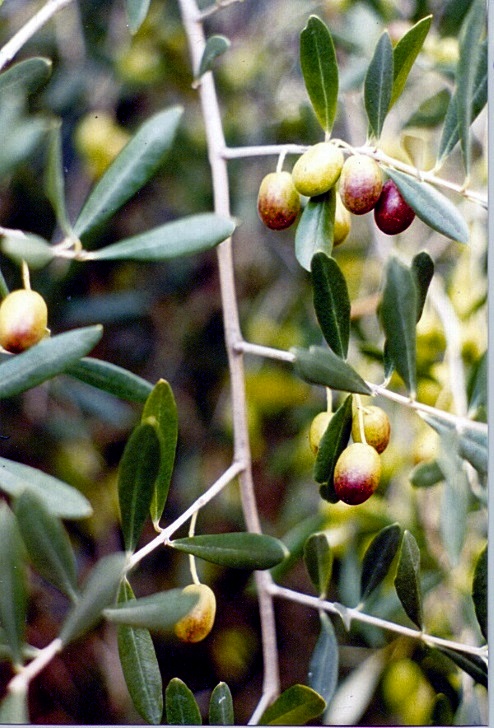 Family: Oleaceae (Olive family).
Native of Mediterranean region and southwest Asia.
Occurrence: Occasional weed.
Identification:
it is a small tree
the leaves are grey-green above, and silvery (because of dense scales) underneath
the fruit is the olive.
The plant is cultivated for its oil producing fruits. In some parts of Australia the olive is a significant environmental weed.
Photos 1: Olive branch showing leaves and unripe fruit. The fleshy fruit ripen to a purple-black colour. St Arnaud.
2. Olive in bud. The flowers are small.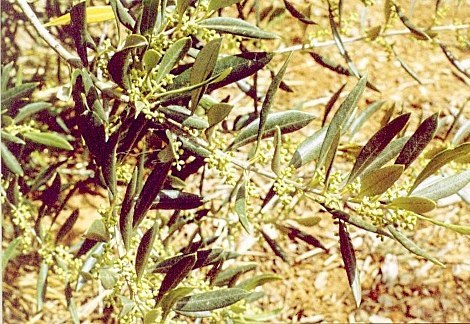 ---