scale bar = 1cm.
Fragrant False Garlic - a weed (*Nothoscordum borbonicum)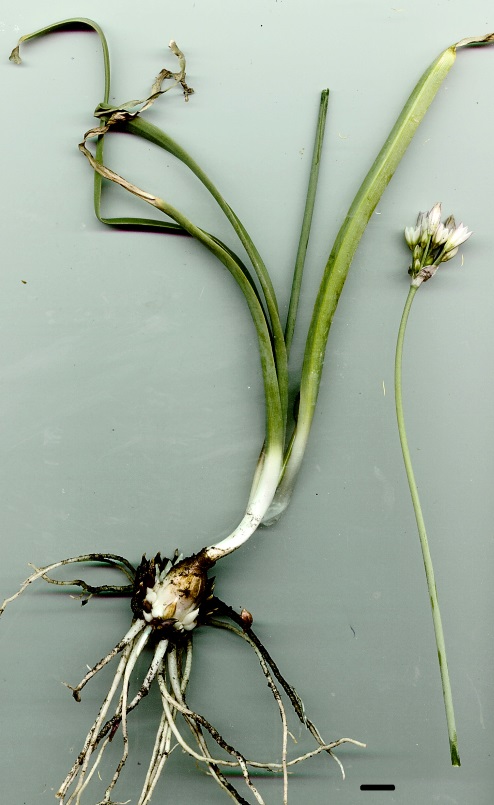 Other names: Onion Weed, False Onion Weed, *Nothoscordum inodorum, *N gracile.
Family: Alliaceae, formerly included in Liliaceae (Lily family).
Native of South America.
Occurrence: Scattered, mainly as a garden weed.
Identification:
the stem is cylindrical and solid
the leaves are flat and grow from the base of the plant
the flowers are on 1 - 1.5 cm stalks that radiate from the top of the main stem
the flowers are white
it produces numerous small bulbs (bulbils), which make the weed difficult to eradicate.
"Fragrant" refers to the scent of the flowers. The plant does not have an onion/garlic smell when crushed. It is difficult to eradicate, as digging is likely to scatter the bulbils, resulting in many new plants.
Photos: Fragrant False Garlic. Some of the bulbils have fallen off. New plants can grow from the bulbils.
2, 3: The flowers are clustered at the ends of slender stalks. All: Garden weed, Castlemaine.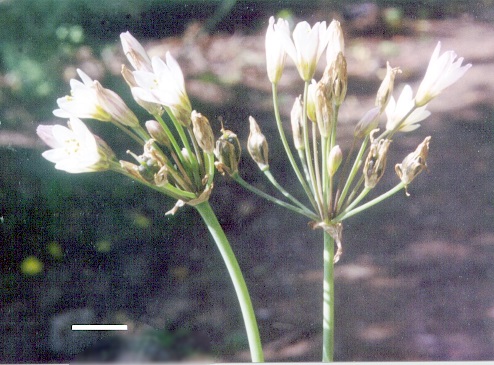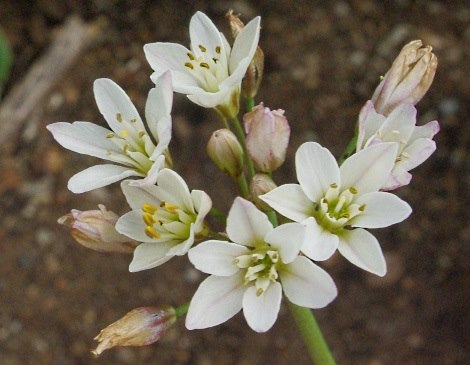 ---