scale bar = 1cm.
Tree Tobacco - introduced (*Nicotiana glauca)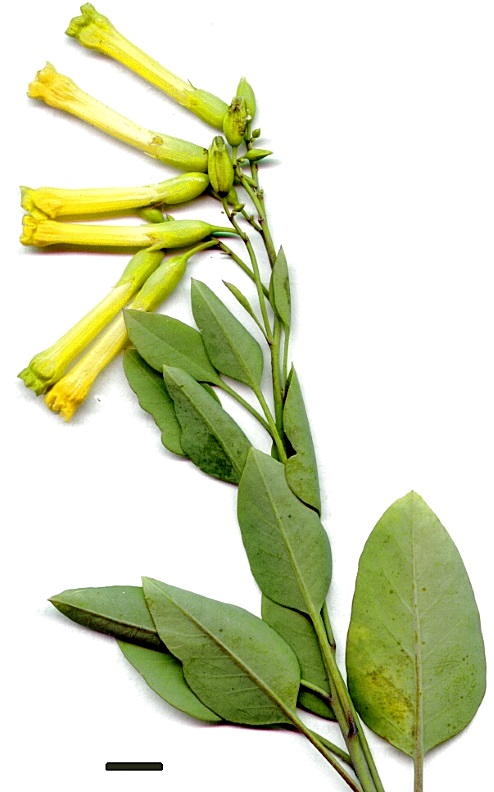 Other names: Tobacco Bush.
Family: Solanaceae (Potato family).
Native of Argentina.
Occurrence: Uncommon in Central Victoria. It is more common in northern Victoria and inland NSW.
Identification:
it grows to a tall, slender shrub
it has long (3-4 cm) slender yellow tube-flowers at the ends of the branches
the leaves are ovate (egg-shaped) and pale green on slender leaf stalks.
The plant is reported to be poisonous to stock.
Photos: 1: Tree Tobacco. Maldon. The long tube flowers are distinctive.
2: It is more common in Mallee areas e.g. Meridian Rd, Mildura.
3: Mildura.
4: Baal Baal.
5: Silverton.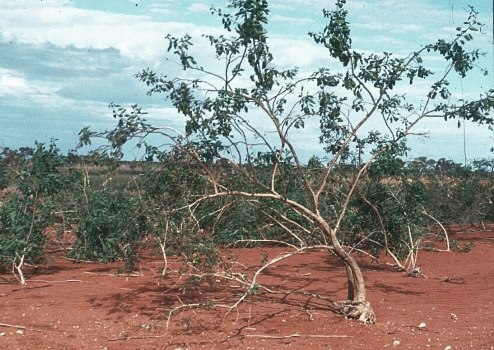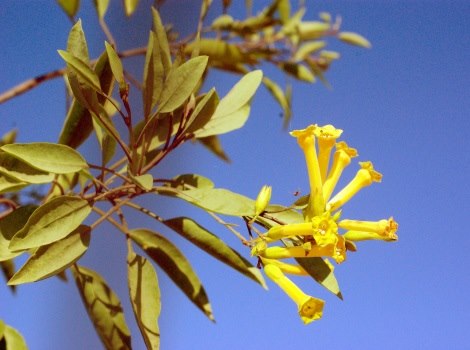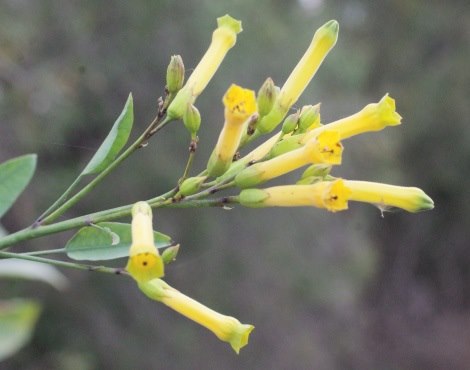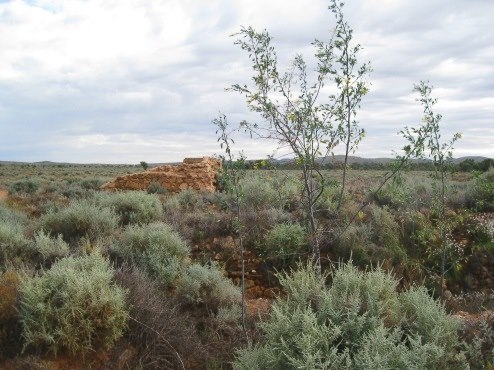 ---