scale bar = 1cm.
Californian Stinkweed - introduced (*Navarretia squarrosa)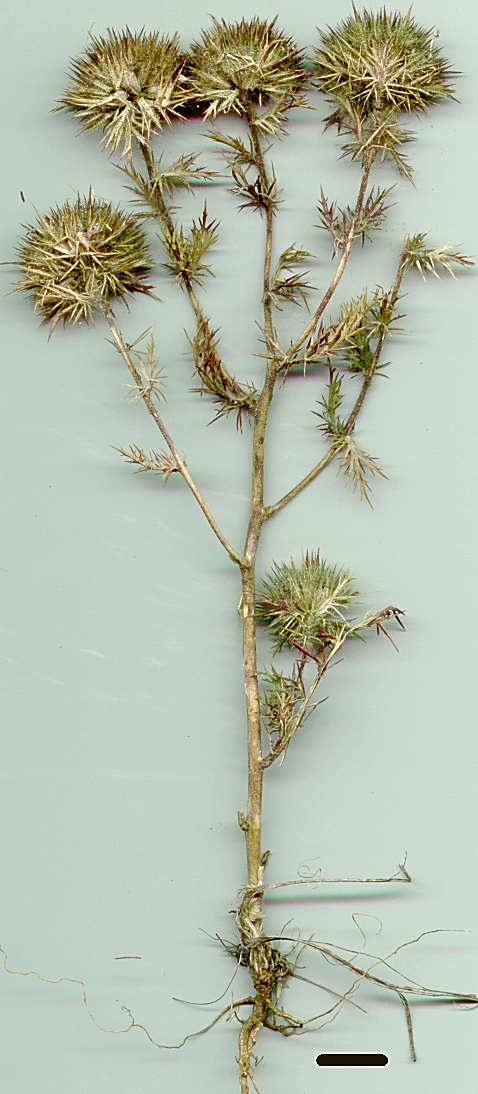 Family: Polemoniaceae.
Native of tropical North America.
Occurrence: Uncommon weed. Roadsides and waste areas. It prefers moist areas.
Identification:
the flowers are in dense, spiny heads
the plant is covered with sticky hairs
the leaves are divided into narrow lobes which end in sharp points.
There are few records for this weed for Central Victoria. It is an annual.
Photo: Californian Stinkweed. This specimen has dried off. The spiky divided leaves, and the flower heads give the plant a thistle-like appearance. Tylden.
---