scale bar = 1cm.
Woolly Heads - native (Myriocephalus rhizocephalus)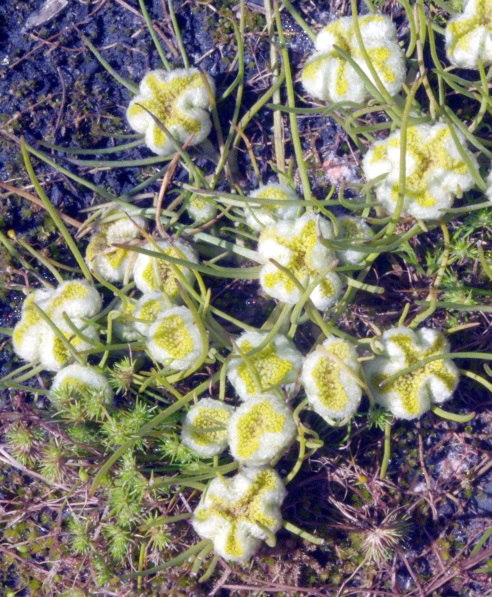 Occurrence: Scattered.
Identification:
it is a small daisy with often stalkless flowers
the yellow flower is surrounded by white scaly bracts
the long slender leaves grow from the base of the plant.
Woolly Heads is a "composite" daisy. The apparent flower is made up of numerous daisy flowers, surrounded by bracts.
The "Poached Egg Daisy" of central Australia is also a member of the
Myriocephalus
genus, and has similar composite flowers.
Photo 1: Woolly Heads. Kamarooka 2: Woolly Heads. Nuggetty Range, Maldon.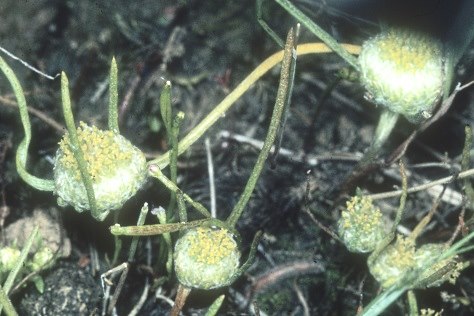 ---