scale bar = 1cm.
Grape Hyacinth - introduced (*Muscari armeniciacum)


Family: Asparagaceae (Asparagus family).
Native to Europe.
Occurrence: A common garden plant. Rare as a weed, generally from garden refuse.
Identification:
it has narrow, fleshy leaves growing from the base
the small blue bell-shaped flowers are shortly stalked and are crowded at the ends of the flower stalks.
Photos 1, 2, 3: Garden specimens.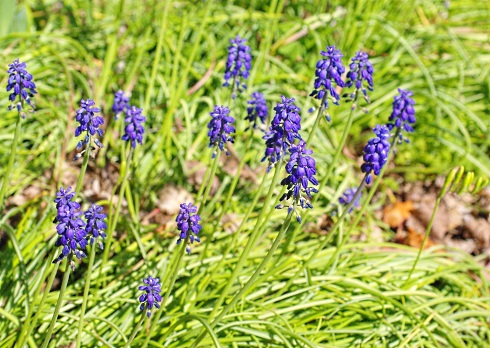 ---