Plants of the Castlemaine District.
Creeping Mistletoe - native (Muellerina eucalyptoides)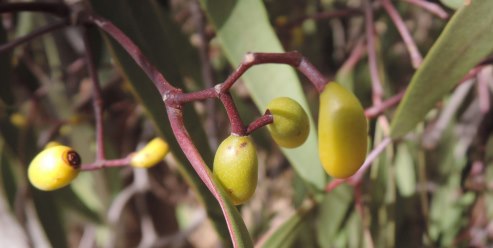 Family: Loranthaceae (Mistletoe family).
It is common in the Harcourt-Faraday area where it grows on Red Gums. It is abundant along the old Calder Highway in the vicinity of the vineyards.
Identification:
instead of a single point of attachment to the host, Creeping Mistletoe has roots which twine around the branches or trunk
unlike other mistletoes, it often is attached to the trunk.
Creeping Mistletoe has a wide range of hosts, including introduced trees, such as the Plane Trees in Collins Street and St Kilda Road. I have not seen it on anything but Red Gums locally.
Creeping Mistletoe. Sutton Grange.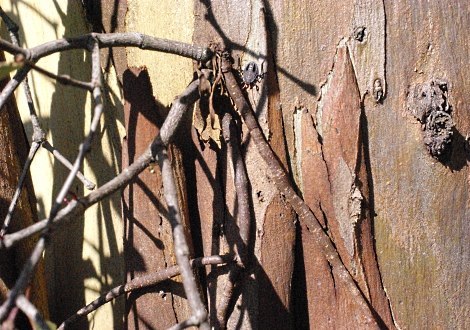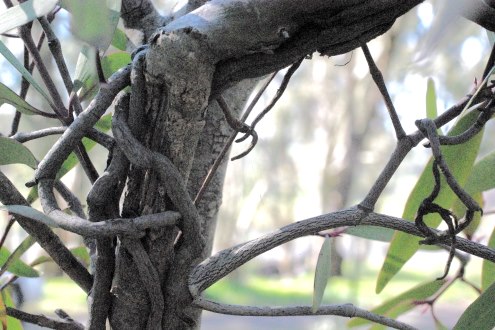 Creeping Mistletoe page 2.
---