scale bar = 1cm.
Thread Iris - a weed (*Moraea setifolia)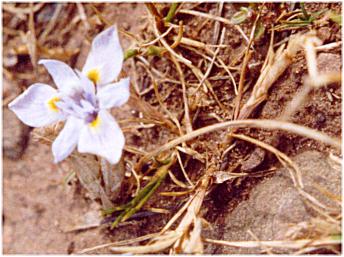 Other names: Formerly Gynandriris setifolia.
Family: Iridaceae (Iris family).
Native of South Africa.
Occurrence: Uncommon weed of roadsides and farmland.
Identification:
the flowers have six 'petals', three of which are narrower than the others
the flowers are lilac to pale purple, with orange blotches
the single leaf is thread-like, about a millimetre wide and up to 60 cm long
the corm is pale and surrounded by fibre.
Similar species: Thread Iris can be distinguished from other members of the iris family by the colour of the flowers and the long, threadlike leaf.
Photos 1: Thread iris. Part of the long, thread-like leaf can be seen in the top right hand corner.
2: Specimen from Swan Lagoon. The leaf is on the left. 3: Thread Iris. Cape Jervis.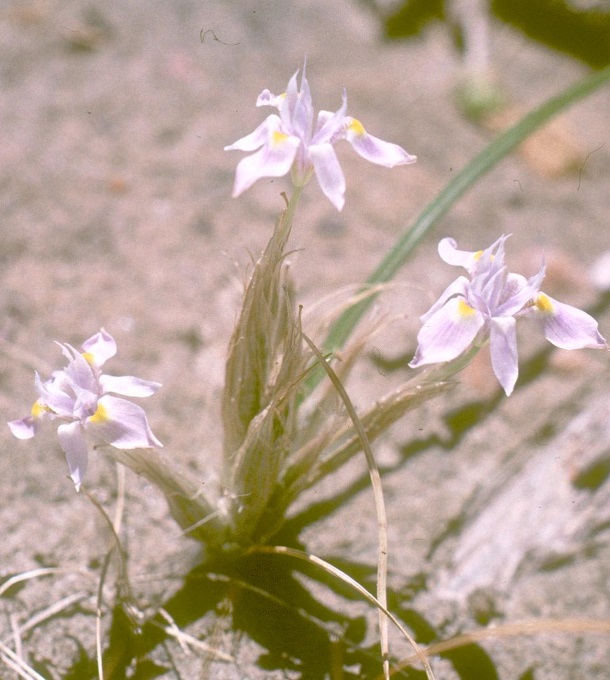 ---