scale bar = 1cm.
Yellow Galaxia - a weed (*Moraea fugacissima)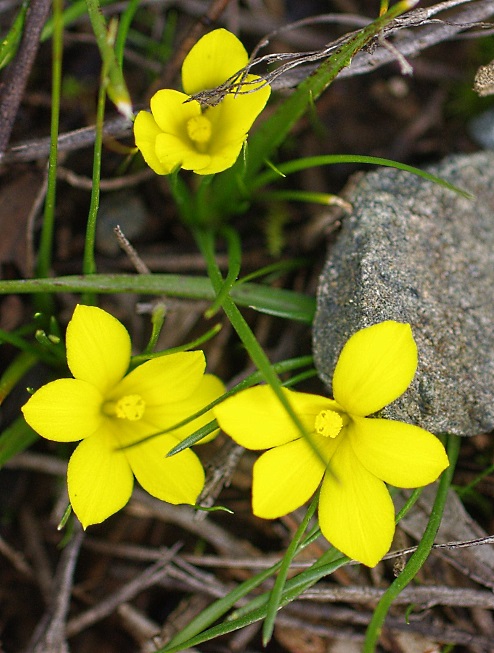 Other names: Formerly Galaxia fugacissima.
Family: Iridaceae (Iris family).
Native of Europe.
Occurrence: An uncommon weed. In the Bendigo/Ravenswood and Heathcote districts it may be locally abundant e.g. Mt Alexander, Ravenswood and Chewton.
Identification:
it resembles a yellow-flowered Onion Grass
the leaves are very narrow and up to 7 cm long
the flowering stalk is short, and elongates in fruit.
Photos: Yellow Galaxia. Mt Herbert. One of the flowers has lost a petal.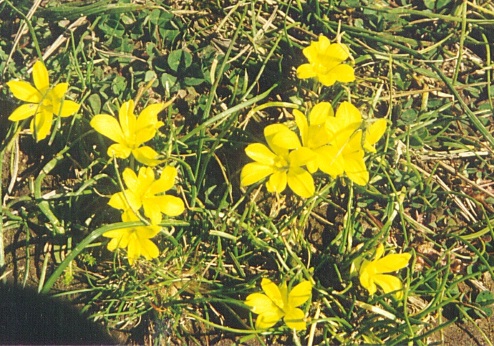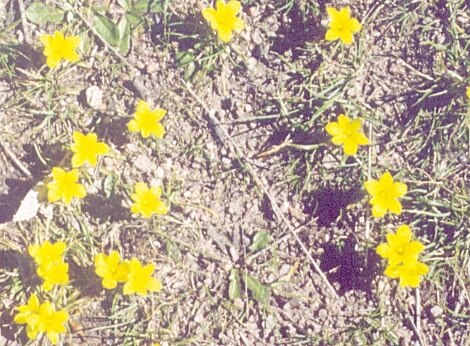 ---