scale bar = 1cm.
Cape Tulips - weeds (*Moraea species)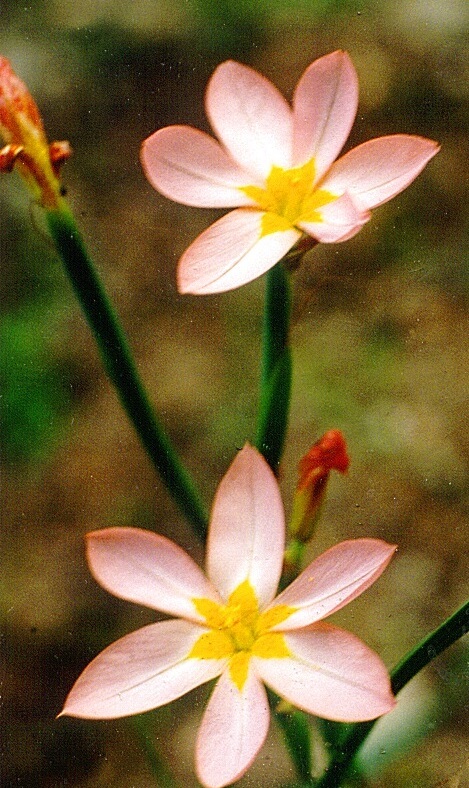 Other names: *Homeria species.
Family: Iridaceae (Iris family).
Natives of South Africa.
Occurrence: Weeds of pastures, roadsides and disturbed ground and forest areas.
Identification:
the orange to red flowers have yellow triangular centres
the leaves are long and grass like.
There are two species.
One-leaf Cape Tulip (*Moraea flaccida) has a single leaf which grows from the base.
Two-leaf Cape Tulip (*Moraea miniata) has two or three leaves, which grow from near the base.
The Cape Tulips are poisonous to stock.
Both are noxious weeds and listed as Regionally Controlled in central Victoria.
Name: miniata: painted red.
Photos 1: The yellow triangular centres of Cape Tulips are a distinctive feature. Muckleford Forest. 2: KangarooFlat.
3: One-leaf Cape Tulip. Baynton. 4: One-leaf Cape Tulip. Mt Tarrengower.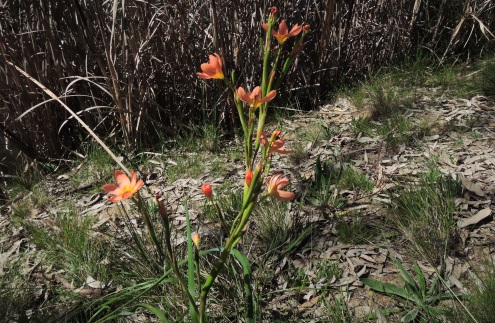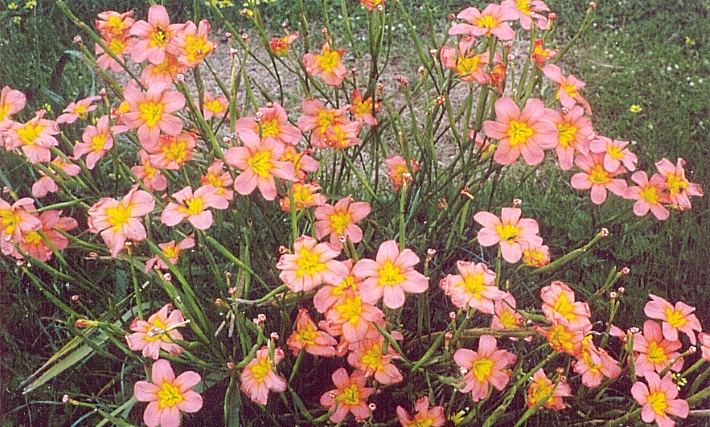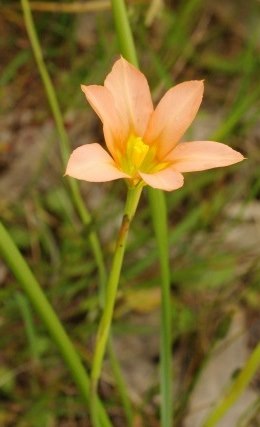 ---