Plants of the Castlemaine District.
Water Blinks - native (Montia fontana subsp. chondrosperma)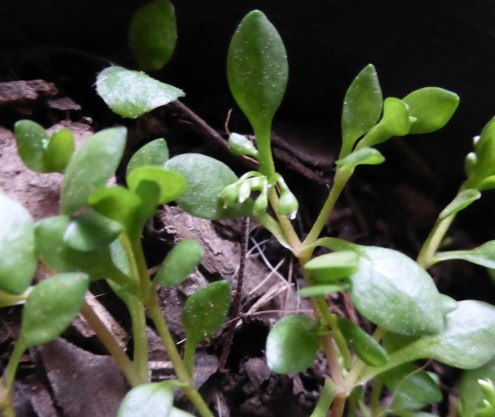 Family: Portulacaceae (Portulacca Family)
Occurrence. Uncommon. Wet areas.
Most montias are North American Natives. Water Blinks is cosmopolitan.
Identification
it grows in damp places
it has paired, more or less oval leaves, and the leaves narrow to a long stalk
the flowers are small and white and open for only a very short time.
VROTS: poorly known.
The name "water blinks" presumably refers to its usual habitat and to the short time the flowers are open.
Montia: after G Monti, b1682, professor of botany at the Bologna Botanic Gardens.
Photos: Water Blinks. Barkers Creek. All photos: Bonnie Humphreys.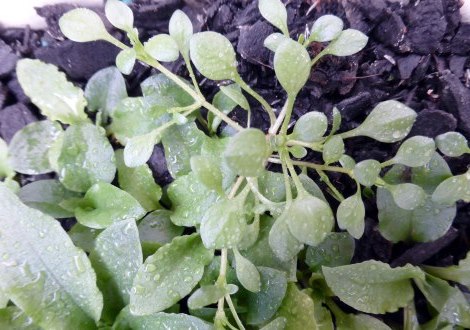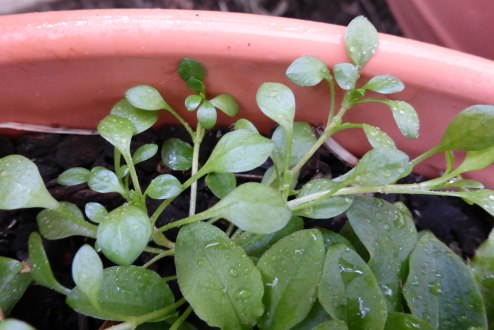 ---