Plants of the Castlemaine district
Prickly Broom-heath - native (Monotoca scoparia)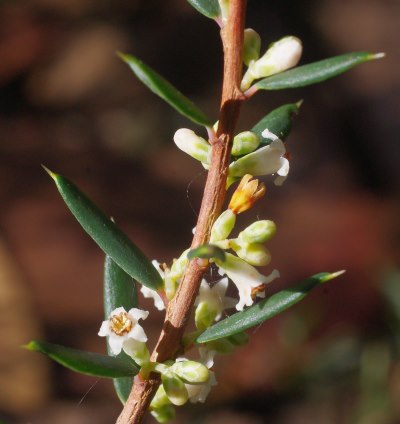 Family:Ericaceae (Erica family).
Native.
Occurrence: Moderately common to common to the south e.g. Fryers Ridge Road and Porcupine Ridge Road.
Identification:
is a small to medium much-branched shrub
the small leaves taper more or less abruptly to a sharp point
it has small white bell flowers.
Photo 1: Fryers Ridge Road. 2, 3: Loop Track, Porcupine Ridge.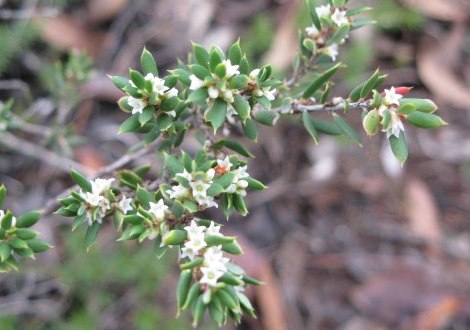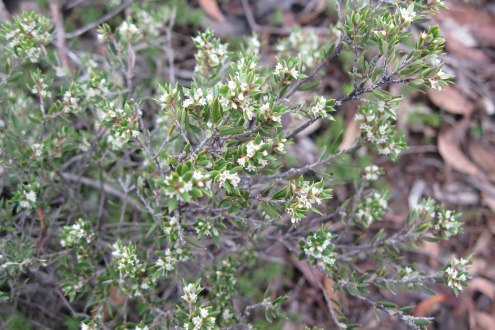 ---