scale bar = 1cm.
Red-flowered Mallow - introduced (*Modiola caroliniana)
Family: Malvaceae (Mallow family).
Native of South America.
Occurrence: A widespread weed of waste areas, gardens and roadsides.
Identification:
it is a red-flowered mallow
it is a prostrate plant with long, spreading stems
the leaves are round and toothed
the flowers are red
the fruit are prickly.
Photo 1: Red-flowered Mallow. Vaughan.
2: Red-flowered Mallow growing in a brick drain.
3: The fruit turn black.
4, 5: A lawn weed. Castlemaine. Lower four: All Castlemaine.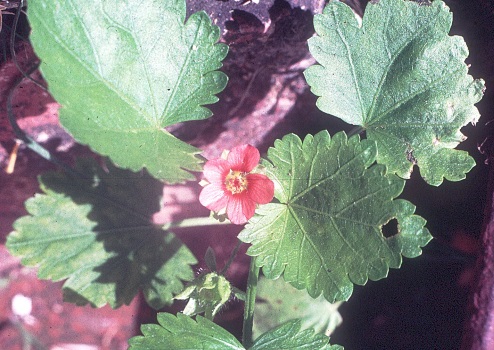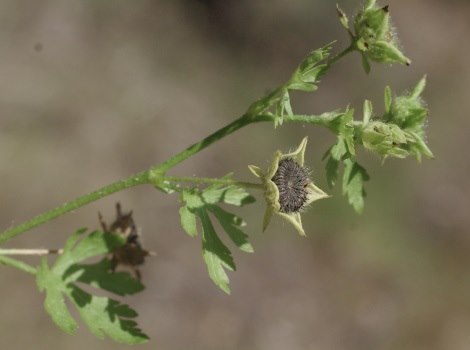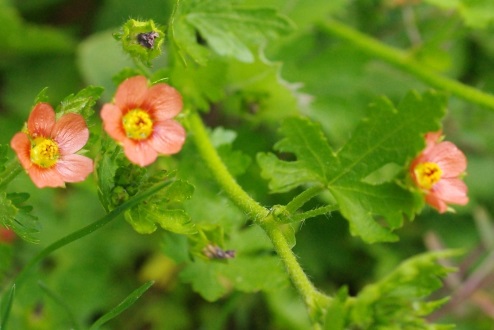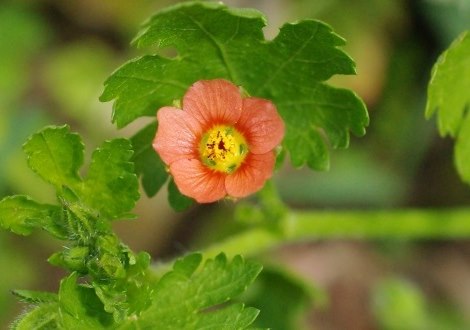 ---