scale bar = 1cm.
Monkey Flower - a weed (*Mimulus guttatus).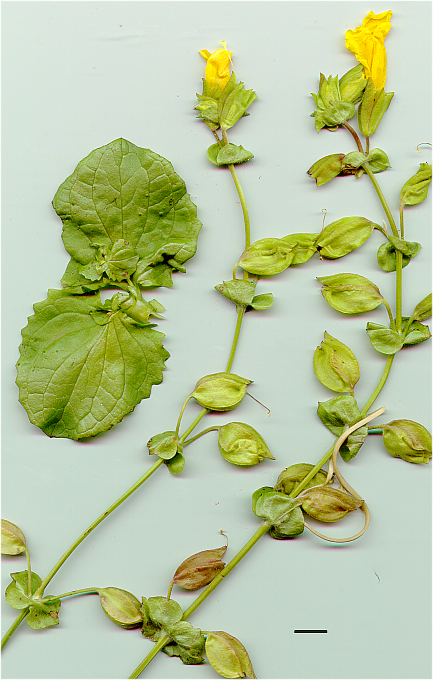 Family: Phrymaceae.
Native of North America.
Occurrence: An uncommon weed of the Ballarat-Daylesford Area.
Identification:
the leaves resemble mint leaves, are stalkless and grow in opposite pairs
the flowers are held above the leaves
the calyx at the base of the petals (red in the top photo) is tubular with five angles and has five teeth
the yellow flowers are tubular with red spots.
It is a garden escape. The large, broad, mint-like leaves and showy yellow flowers are distinctive.
Photos 1: Mid summer. Only a few flowers remain. The flowering stem is elongated and the papery calyces remain.
2, 3: Monkey Flower in bloom. Late October. All: Along the Yarrowee River, Nerrina.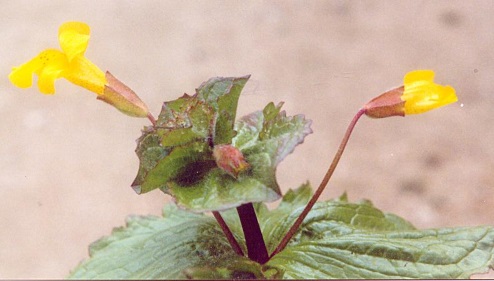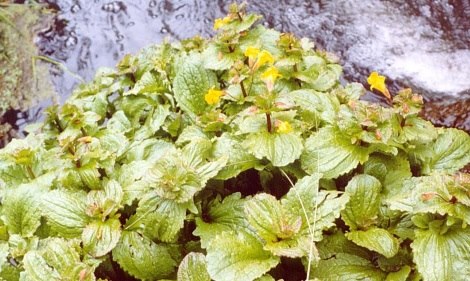 ---