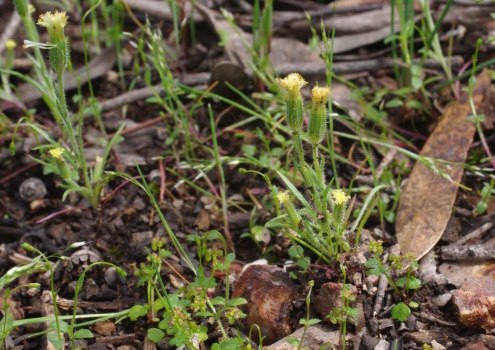 Family: Asteraceae (Daisy Family).
Native.
Occurrence: Widespread and common.
Identification:
it softly-hairy erect daisy to about 10cm high, but often less
it is unbranched
the florets are mostly hidden by the outer green bracts.
Photos: Soft Millotia 1: Muckleford. Growing with hair-grass (centre) and Hydrocotyle callicarpa (bottom) 2: Smiths Reef. 3, 4 : Arthurs Track, Eureka.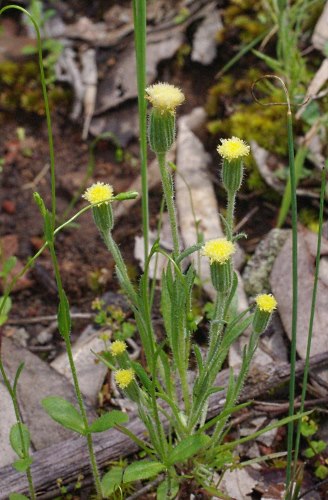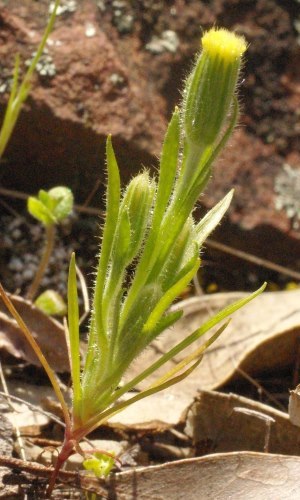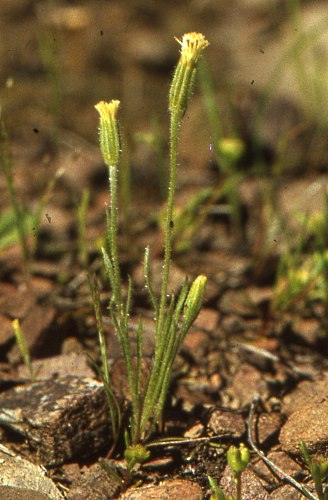 ---