scale bar = 1cm.
Pennyroyal - introduced (*Mentha pulegium)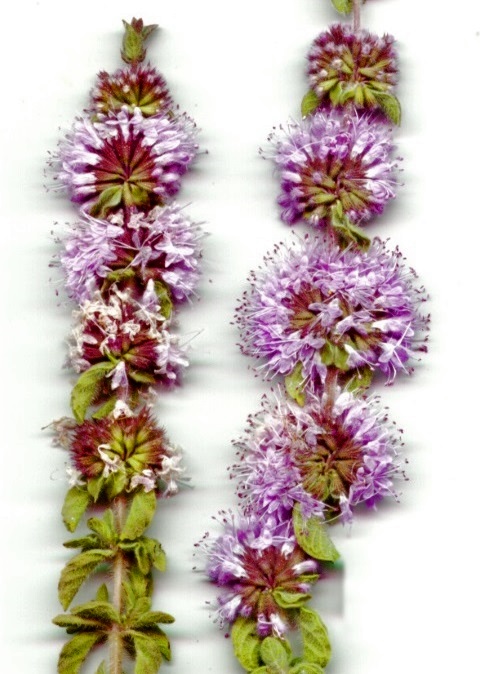 Family: Lamiaceae (Mint family).
Native of Europe and western Asia.
Occurrence: A weed of damp places e.g. streamsides and roadside ditches. In Europe it is sometimes called "Lurk in the Ditch".
Identification:
the flowers are bunched along the stem, growing at the leaf bases
the flowers are lilac in colour
the plant may be prostrate or erect
it is very aromatic when crushed.
It is sometimes used as a medicinal or culinary herb. Some parts are poisonous.
Photos 1, 2, 4: Pennyroyal. Meins Lane, Guildford Plateau, growing in a roadside depression.
3, 5: Forest Creek.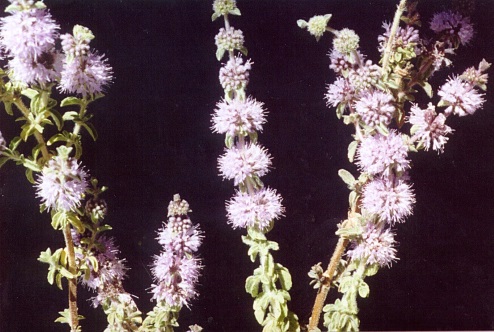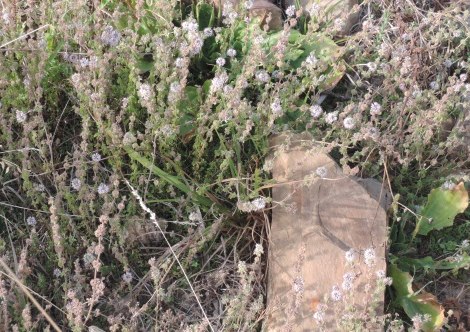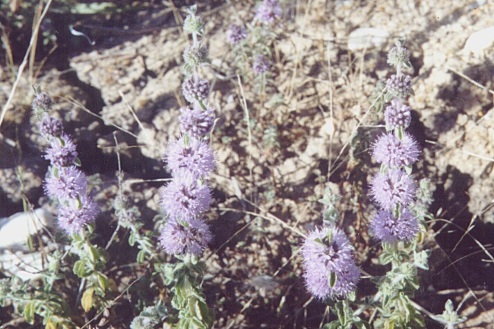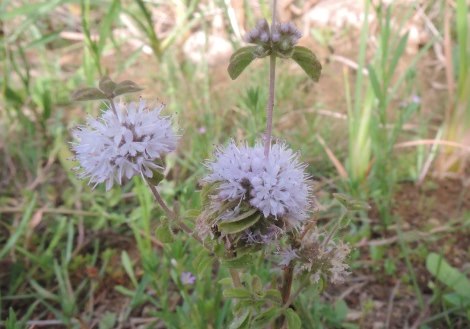 ---