scale bar = 1cm.
Cape Honeyflower - introduced (Melianthus major)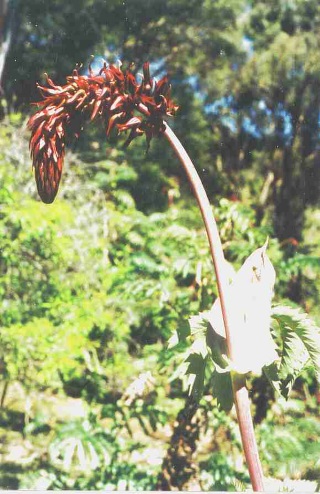 Family: Melianthaceae (Honeyflower family).
Native of South Africa.
Occurrence: Occurrence: Scattered occurrence, usually as garden escapes, where it may be abundant e.g. at Maldon.
Identification:
a distinctive weed, growing to about 1.5 metres high
the leaves are large and divided into leaflets, and give off an unpleasant odour when crushed
the red flowers have pouched petals.
All parts of the plant are poisonous.
Photos: Cape Honeyflower. Maldon.
Tufted Honeyflower (Melianthus comosus).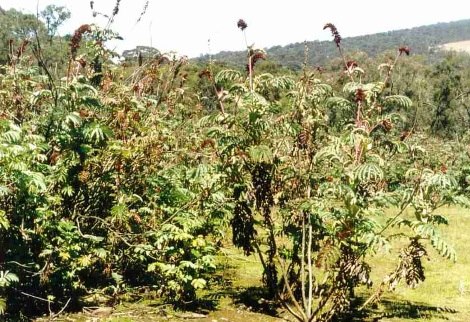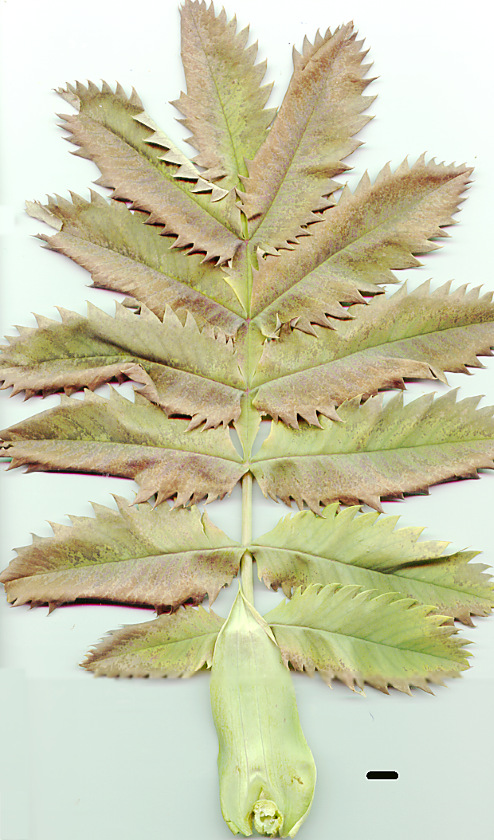 ---