scale bar = 1cm.
Apple - introduced (*Malus pumila)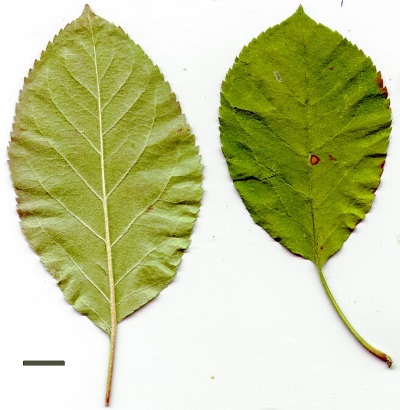 Family: Rosaceae (Rose family).
Native of Europe and Asia.
Occurrence: Widespread, often germinating from discarded apple cores. It is also dispersed by birds. It is found along roads, along tracks and near orchards.
Identification:
it is a deciduous tree with oval, finely toothed leaves
the upper leaf-surface has a sparse covering of fine hairs; the lower leaf surface is densely covered with fine hairs
it grows apples.
Apples are undesirable weeds as they can harbour pests of apple orchards.
Photos 1: Apple leaves. The leaves are finely toothed, and pale underneath. Photo of a roadside weed.
2, 3: Flowers and fruit. The fruit vary markedly in colour. Castlemaine.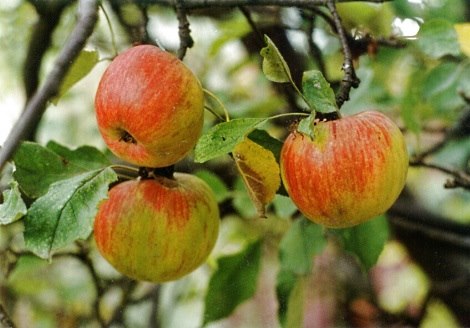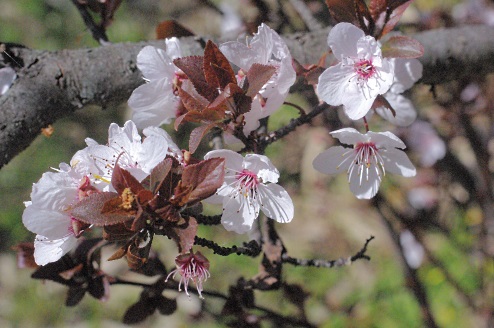 ---