scale bar = 1cm.
Chinese Boxthorn - introduced (*Lycium barbarum)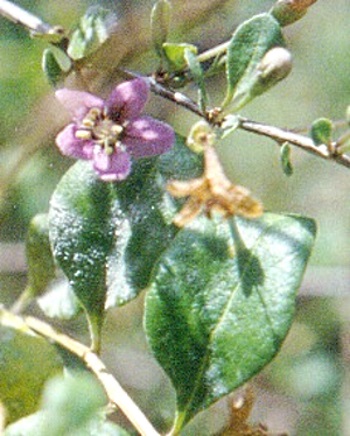 Family: Solanaceae (Potato family).
Native of China.
Occurrence: Occasional weed, mostly in urban areas.
Identification:
it is a spreading somewhat scrambling shrub
the flowers are purple with five petals
the fruit is a red berry
some side branches may end in spines.
Some specimens of Chinese Boxthorn may be spineless. It has been cultivated as a leaf vegetable, and for medicinal purposes. Similar species: African Boxthorn (*Lycium ferocissimum) is a stouter, more branched plant with sharp spines.
Photos all: All: Chinese Boxthorn. Kennedy Street, Castlemaine.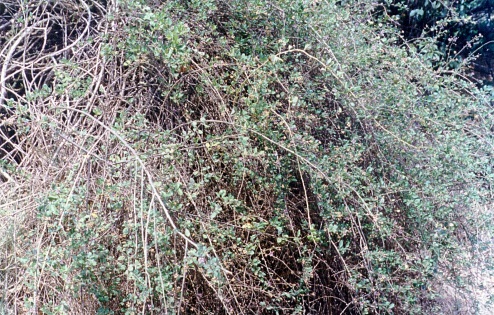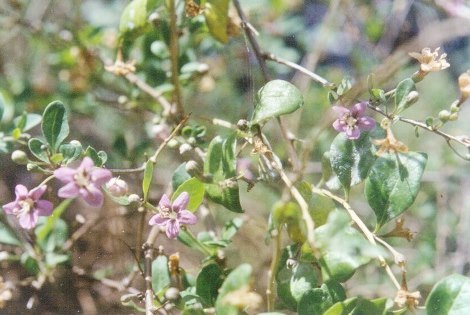 ---